The Peddie School - Review #6
Reflections and Advice:
1.) What do you think makes your school unique relative to other boarding schools?
One of the most important aspects about Peddie is the relationship that the students form with their teachers, and not only the teachers they have in class. I formed some type of relationship with every teacher on campus. There are so many opportunities to get involved and different teachers are involved just as much as the students are. Peddie really is a home away from home because of the family that is formed within the community. Teachers are available at all times to assist every one of the students with almost anything. I took full advantage of the laptop given to me and if a teacher wasn't available to answer their front door, I would shoot them an email that I could expect a response to within the hour.
2.) What was the best thing that happened to you in boarding school?
Those four years taught me how to be a part of a larger community while still keeping my individuality. Every person at Peddie is similar and different, which is just one of the reasons it is such a great place to be. I grew into myself as a part of the Peddie family and gained my independence while still being able to depend on other people within that community.
3.) What might you have done differently during your boarding school experience?
Even though it seems like a lot of time to spend with such a small amount of people, I wish I knew how fast those four years would go by. By the end of senior year, there was not one person in my class I wouldn't consider a friend and not one teacher I wouldn't consider a role model. I would advise anybody going to boarding school, especially Peddie, not to take the people you meet in high school for granted because they won't come along often.
4.) What did you like most about your school?
I like that I could go back to campus today, or even in ten years, and still feel like I belong there. I could sit in the chapel seats or eat in the dining hall and feel as comfortable as I did when I lived there.
5.) Do you have any final words of wisdom for visiting or incoming students to your school?
I have a couple pieces of advice: Dress up and be enthusiastic every day of Blair week. Go to Mannino's Pizza at least once every couple of days. Start forming great relationships with the teachers and their children instantly. Go to all of the dances, performances and games that you can.
Academics:
1.) Describe the academics at your school - what did you like most about it?
While the academics are definitely the main focus, students are not forced to pay all of their attention to their schoolwork. The coursework is different than most in that it achieves being both challenging and enjoyable. While students may find themselves faced with a rigorous workload, they are still allotted the time in the day to relax, socialize, and get involved in other campus activities. Teachers are available for extra help beyond their office hours, after school and during study hall. By senior year I found that I could most often relate the material of one class to the material of another. It was easy to take what I learned in a history class and apply it to what I was reading in an English class or I could apply the skills I learned in my math classes to the subject matter of my science classes.
Athletics:
1.) Describe the athletics at your school - what did you like most about it?
Because all students are required to participate in two team sports their freshman year and a physical activity every other term, everyone is given the chance to try something new. I went into high school without much experience in athletics and came out with skills in softball and track. There are activities for everybody. If someone is not interested in athletics, there are physical activities (PA) that can fill the requirement every term. In addition to sports, I participated in physical activities such as bowling, yoga and Ultimate Frisbee. For those interested in athletics, every facility on campus is available to every athlete. Peddie has a physical trainer that will design workouts for teams or for individuals. You don't need to be the best player on a team to get yourself involved in athletics.
Art, Music, and Theatre:
1.) Describe the arts program at your school - what did you like most about it?
Similar to athletics, there is something for everybody to get involved with in the visual arts, music and theater departments. Everybody spends some of their time in Swig, the arts building, either finishing up a project for class or simply hanging out with their friends. In regard to visual arts, there are classes ranging from Studio Art to Film and Digital Arts on all levels. The classes are usually small so the teachers often work with the students one on one. For musically inclined students, there are practice rooms in the basement of Swig available at all times during the day and plenty of groups on campus. The theater productions are very popular on campus and there is always a great turn-out for every performance of every show. Almost the entire community attends every show. Apart from the plays and musical, there are annual opportunities such as the Declamation Contest where students prepare and perform a monologue and the Reeves Speaking Contest where students write and give a speech. There are also weekend trips to Broadway plays throughout the year.
Extracurricular Opportunities:
1.) Describe the extracurriculars offered at your school - what did you like most about it?
There is such a wide range of activities to get involved in. There are so many clubs on campus and almost all of them were started by students. Different students make different clubs every year ranging from the Culinary Club to the Asian Association and Operation Smile. There are also clubs on campus such as Blue Key for students to give tours to applicants. If it's not there already, you can start it. Clubs could also provide students with an entire wardrobe, because there is a t-shirt sale at lunch almost every week of the year.
Dorm Life:
1.) Describe the dorm life in your school - what did you like most about it?
The dorm is where I really formed my home away from home. Living away from my parents was not easy at first, but every dorm creates their own family as the school year progresses. The dorm supervisors become second parents and the prefects become like older siblings. It was not only convenient to live right down the hall from my friends, it was an experience that other friends in high school don't get to have and creates a bond that others don't get to make.
Dining:
1.) Describe the dining arrangements at your school.
There is one dining hall in the center of campus at the student center that is open for all students for breakfast, lunch and dinner. Dining services offers a variety of foods-cereal, pasta and salad and different hot meals every day. Every Thursday, every student gets to breakfast early in order to pick up a Dunkin' Donuts muffin before class and if you don't get one at breakfast, the grille is open to buy one. At the grille, you can buy chicken fingers and mozzarella sticks or a bagel and a Gatorade. Students go to the dining hall and the grille to hang out as much as they go to eat.
Social and Town Life:
1.) Describe the school's town and surrounding area.
On any given day, the majority of kids in Hightstown will be Peddie students. There are pizza places, Chinese and Mexican restaurants, nail salons, a cafe and small antique stores. There is delivery available to every dorm and students make personal relationships with the store and restaurant owners in town. Walking into town is a way for students to get off campus without going too far.
2.) Describe the social life at your school - what did you like most about it?
I can't stress enough the sense of community that overtakes every person at Peddie. The type of relationships that the students form are different from those that other students in high school make. It comes alive during "Blair Week," which is spirit week leading up to "Blair Day" and homecoming. The spirit on campus brings everybody together and the social scene grows to its fullest. The social life on a daily basis is good enough, though. Every place on campus is a place to socialize (except for the bottom floor of the library), whether you're studying, eating or playing a sport.
Daily Schedule:
Weekday
3:45 PM
Sports practices and games
7:00 PM
Socialize and relax
10:00 PM
Socialize/ go to the grille or center campus
10:30 PM
Check in and lights out
Weekend
10:30 AM
Wake up and go to brunch
1:45 PM
Take a break/go into town for food or gelato
5:00 PM
dinner and a sundae in the dining hall
6:00 PM
Do more homework/socialize
10:00 PM
Hang out on center campus/go to the grille
10:30 PM
Check in and lights out
While most boarding schools are smaller than public or even private day schools, Peddie was unique because we only had around 500 kids for all four of my years there. Another unique aspect was our. . .
Peddie is all about community! It's a co-educational school with a focus on service and community. . .
The Peddie vs. Blair rivalry undoubtedly sets Peddie apart, as the rivalry is the oldest in NJ (since 1903). Blair week is such a memorable week in the life of a Peddie student and no. . .
Show more reviews (

10 reviews

)
Preventing Teen Suicide
Teen suicide is the 3rd largest killer of young adults between the ages of 15-24. You and I can prevent it.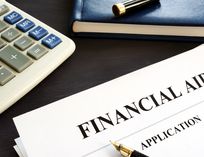 Free Boarding Schools
Thinking about sending your child to boarding school but are concerned that you can't afford it? Here are several free boarding schools as well as several schools that offer tuition-free educations for students from qualified families.
Is Your Skill Set Still On Release 3.0?
If you've been teaching for a while, and find yourself looking for a new position, an updated skill set will help make you competitive in today's job market.