The Peddie School - Review #9
Reflections and Advice:
1.) What do you think makes your school unique relative to other boarding schools?
Peddie strives to stay ahead of the times, especially in terms of technology. Every student is issued a laptop when they first enroll, because many classes and teachers at Peddie use certain software programs to help aid in teaching certain subjects. Also, students are allowed to take notes in class on their computers, which is a great way to foster independence and get the student ready for the lecture style teaching they will receive in college.
2.) What was the best thing that happened to you in boarding school?
The best thing that happened to me at boarding school was the new outlook I had on academics. The teachers at Peddie completely changed my view of schoolwork and teaching, because they truly cared for each individual's success. Everyone at Peddie treated each other as a family member, and teachers allowed students to always be themselves. My English teachers really changed my view on reading, which is why I became an English major in college. The impact the teachers had on me really became my best experience at Peddie.
3.) What might you have done differently during your boarding school experience?
I was really glad I was so outgoing when I first went to boarding school, so I would encourage new students to do the same. You need to really have an open-mind going into boarding school, and expect every student to be different than you are. Also, know that every one can get homesick and it's important to be open with your dorm parents, teachers, and adviser so that they can help you adjust better. Creating bonds right off the bat will help ease the process of moving away from home.
4.) What did you like most about your school?
I love Peddie because everyone treated you as an individual and as an adult. Also, the students were all very supportive of each other and there was a great sense of school spirit. Peddie also helped make me become a well-rounded person by forcing me to take art classes, be involved in sports, and run for student positions such as dorm Prefect. All of the things Peddie pushed me towards made me a great candidate when applying to colleges.
5.) Do you have any final words of wisdom for visiting or incoming students to your school?
Anyone who visits Peddie should check out the athletic facilities. For a high school, Peddie has greater facilities than some colleges. Also, the new history and science buildings have become nationally known for using the newest advancements in technology. For me, my favorite place on campus was laying outside with friends on the main green just listening to music and enjoying the freedom most high school students can only dream of.
Academics:
1.) Describe the academics at your school - what did you like most about it?
The academics at Peddie were some of the finest I have ever been a part of, and that says a lot for a student currently attending a top university. The smaller size classrooms create a unique environment where each student feels that the teacher truly cares about their individual well-being. Every teacher is enthusiastic about what they teach, sparking interests in students they never knew they had. The diversity of classes available allow students to feel in control of what they want to study, and each student works alongside an adviser that is more of a friend than a faculty member. My teachers were always available to discuss academics, as well as any personal problems I was having. They treat students as equals, fostering creativity and individuality while creating a relaxed atmosphere where students can say anything that is on their minds.
Athletics:
1.) Describe the athletics at your school - what did you like most about it?
I was a member of the varsity girls basketball program for two years, and in those two years we won both the MAPL league and state championship. Our team was fortunate enough to also attend tournaments in Naples, Florida. The exposure our team received helped get me to where I am today, which is playing basketball at Brown University. My coaches helped push me to reach my fullest potential, while also remaining close friends that I still keep in touch with.
Art, Music, and Theatre:
1.) Describe the arts program at your school - what did you like most about it?
The best thing about Peddie is how well-rounded you become by the time you graduate. The required art classes at Peddie gave me the chance to find my interest in painting. Also, the proximity to New York City and Philadelphia allows students the opportunity to take field trips to see famous works in some of the most renowned art museums.
Extracurricular Opportunities:
1.) Describe the extracurriculars offered at your school - what did you like most about it?
There were so many clubs and volunteer opportunities at Peddie that is was hard to find the time to fit in as many as I would have liked to be a part of. It is easy to fulfill the service hours Peddie requires, because there are always volunteer opportunities available. In fact, most people go over their time requirement because the opportunities are so rewarding and enjoyable. Many of my friendships were formed through my involvement with student organizations.
Dorm Life:
1.) Describe the dorm life in your school - what did you like most about it?
My favorite memories of Peddie happened in the dorms. Each dorm becomes a family over the school year, and there are plenty of dorm parties and activities that account for that. I still stay in touch with my roommate, as well as other girls from my dorm as well as my dorm parents. These dorm parents are faculty members who live in the dorm, and they become your parents away from home. They take care of you and drive you to any place you have to go. As a dorm prefect, I worked with other prefects to look at for every student in the dorm and make sure they were doing well in and out of school. The people in your dorm become your greatest support system at Peddie.
Dining:
1.) Describe the dining arrangements at your school.
The dining room at Peddie is anything but your typical school cafeteria. The circular tables and wooden chairs give it a homey feel, and the view through the large windows is beautiful. The food selection at Peddie is awesome, because they have anything you are looking for. On holidays, the staff puts together themed parties which they dress up for. Twice a week, boarding students are required to attend "family style" dinner, where the students and teachers dress up and have a more formal meal. This is a great time to get to know students and teachers you usually don't often see, and it also sharpens your table manners.
Social and Town Life:
1.) Describe the school's town and surrounding area.
Peddie is located in a small town named Hightstown, and students are able to walk into town as long as they sign out with their dorm parents. There are a variety of restaurants to choose from, including a well-known coffee house that becomes a cozy place to hang with friends. Princeton is also a short car ride away, which is a great college town to hang out in when you have some free time on the weekends.
2.) Describe the social life at your school - what did you like most about it?
Apart from the dorm life, there is always social time available to all students. There is always free time to play a game of Frisbee on the main green or buy a cookie in the Grille. Boarding students especially became really close, because they rely heavily on each other for support and entertainment. There are virtually no cliques at Peddie, because each student is so unique and different. Instead, the school as a whole bonds together and supports the theatre, art shows, and athletic events.
Daily Schedule:
Weekday
10:30 AM
Flex time (great time to catch a snack in the Grille)
11:30 AM
Lunch with friends
3:30 PM
Basketball practice
6:00 PM
Dinner with friends
8:00 PM
Study hall in the dorm
10:00 PM
Free time before bed
Weekend
12:00 AM
Car ride to Princeton for lunch and shopping
5:00 PM
Get some homework done
7:00 PM
Dorm activity such as movie theatre trip or an ice cream social in the dorm
While most boarding schools are smaller than public or even private day schools, Peddie was unique because we only had around 500 kids for all four of my years there. Another unique aspect was our. . .
Peddie is all about community! It's a co-educational school with a focus on service and community. . .
The Peddie vs. Blair rivalry undoubtedly sets Peddie apart, as the rivalry is the oldest in NJ (since 1903). Blair week is such a memorable week in the life of a Peddie student and no. . .
Show more reviews (

10 reviews

)
Preventing Teen Suicide
Teen suicide is the 3rd largest killer of young adults between the ages of 15-24. You and I can prevent it.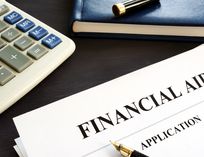 Free Boarding Schools
Thinking about sending your child to boarding school but are concerned that you can't afford it? Here are several free boarding schools as well as several schools that offer tuition-free educations for students from qualified families.
Is Your Skill Set Still On Release 3.0?
If you've been teaching for a while, and find yourself looking for a new position, an updated skill set will help make you competitive in today's job market.