The White Mountain School - Review #5
About the Author:

College Enrolled
UNH
Home Town, State (Country)
Kingston, MA
Years Attended Boarding School
3
Activities During Boarding School
Whitewater Kayaking. The kayaking program at WMS was one of the best experiences of my life. It brought me from not boating at all, to being able to tackle class 4/5 runs, all while learning and feeling safe. The kayaking instructors are amazing. I was a proctor for two years, which was very difficult but also a good experience. I was also a member of the citizenship comity (student court) and academic affairs comity. Both great experiences but also put students in challenging positions, by choice.
Daily Schedule:
Weekday
| | |
| --- | --- |
| 7:00 AM | Get Up |
| 7:45 AM | Morning Meeting |
| 8:00 AM | Class till 1130, maybe a study hall |
| 11:30 AM | Lunch |
| 12:15 AM | Class till 230 |
| 3:00 PM | WW Kayaking in VT |
| 6:00 PM | Dinner |
| 7:30 PM | Study Hall |
| 9:30 PM | Video Games, Hanging outside, Movies |
| 11:00 PM | Bed |
Weekend
| | |
| --- | --- |
| 10:00 AM | Get Up |
| 10:30 AM | Brunch |
| 11:30 AM | Skiing at Cannon |
| 5:30 PM | Dinner |
| 6:00 PM | Go to town or movie with friends |
| 9:00 PM | Go get ice cream with friends |
| 10:30 PM | Check-In |
| 11:00 PM | In dorm watching movie |
| 12:00 PM | Bed |
Review

Description

Goucher College

Apart from The White Mountain School being located in a very unique setting the thing that makes it stand out the most when compared to other boarding schools is the size of the student populations. . .

University of New Hampshire

Very enthusiastic, young faculty who know a lot about the topics they teach. The same faculty also lead the sport programs, which builds a very strong, versatile teacher-student relationship, which I find to be rather. . .

Cornell University

The White Mountain School's sense of community and adventure attracts motivated and qualified faculty and a diverse student body. Through a combination of outdoor experiences, leadership opportunities and strong academics, the school consistently produces well. . .

Cornell University

The White Mountain School has an amazing sense of community. The size and location, as well as the motivation of the faculty, promotes a closely knit, friendly atmosphere, where everyone knows each other, and all. . .

UNH

The outdoor experience offered at WMS is unique and awesome. This ranges from activities such as whitewater kayaking and climbing, to lacrosse, soccer, and even farm work. The trips taken with WMS are huge learning. . .

Show more reviews

(0

reviews)
May 10, 2018
The ideas and suggestions offered here are aimed at the small to medium-sized schools which have limited marketing resources.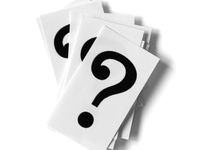 May 09, 2018
Inevitably at some point while you are looking at boarding schools, your child will ask what it's like living at boarding school. Here are some answers to those questions.
May 03, 2018
The quality of a summer camp depends very much on the quality and experience of the folks running it. When you select a summer program run by a boarding school, you are getting a program with experienced, well-organized professionals at the helm. More here.