The Peddie School - Review #11
Reflections and Advice:
1.) What do you think makes your school unique relative to other boarding schools?
What sets Peddie apart is its emphasis on values: respect, integrity, creativity, good citizenship are just a few of the many values that can constantly be seen in the Peddie community. As a result, students from Peddie are developed as passionate individuals who are genuinely interested in people, ideas, and citizenship. Another thing that is unique at Peddie is the relationships between faculties and students. Throughout my three years at Peddie, I have made many personal relationships with my teachers. From living with them in the dorm to sharing a thanksgiving holiday to the late nights study sessions in their apartments/houses, they have changed who I am as a person. This personal development, in my opinion, is even more important than academic achievements in a high school education.
2.) What was the best thing that happened to you in boarding school?
The most valuable thing from attending a boarding school is the development of a student's character. And this is especially the case at Peddie because of the close relationship among every individual.
3.) What might you have done differently during your boarding school experience?
I would have joined Peddie as a freshman (9th grade) instead of a sophomore (10th grade). That would have been a smoother transition, especially for an international student.
4.) What did you like most about your school?
The friendships that I have made.
5.) Do you have any final words of wisdom for visiting or incoming students to your school?
Try to play some golf. Peddie owns an outstanding 18-hole golf course, which is unusual for a secondary school.
Academics:
1.) Describe the academics at your school - what did you like most about it?
The high-tech teaching methods. Every student is given a laptop for classroom teaching purposes and personal uses. Also, the Smart Boards and Digital Genius Whiteboards in the classrooms allow teachers to not only teach in an interactive way, but also to save the class notes as image documents in the school network for students to download. This technology saves students many of their class time from copying the class notes and provides more time for them to absorb the class materials and ask questions.
Athletics:
1.) Describe the athletics at your school - what did you like most about it?
The coaches are amazing. Having been in the track team for 3 years, I find that the workouts and training techniques at Peddie are the best. Also, the outdoor track is excellent - same material used in the Olympic games. I think Peddie is working on a new indoor sports complex as well.
Art, Music, and Theatre:
1.) Describe the arts program at your school - what did you like most about it?
Traveling with the orchestra and competing in music competition were very memorable experiences.
Extracurricular Opportunities:
1.) Describe the extracurriculars offered at your school - what did you like most about it?
There are so many activities to choose from and everyone is always welcome to join no matter how experienced you are.
Dorm Life:
1.) Describe the dorm life in your school - what did you like most about it?
The dorm food prepared by dorm supervisors is awesome. Also, you can occasionally sleep over in another dorm (of the same sex) over the weekends with the permission of your dorm supervisor.
Dining:
1.) Describe the dining arrangements at your school.
The round table design in the dining hall is great for students and faculty to socialize. The family style dinners (students are randomly assigned to a table with a faculty every two weeks or so) on Monday and Thursday when students are required to dress up are also a great way to get to know people. Also, as an athlete I really appreciate the fact that the school administration removed the soda machine, which basically forced me to drink Gatorade, milk and juice all the time.
Social and Town Life:
1.) Describe the school's town and surrounding area.
The town is quite small with only a few restaurants but there is a cinema and department stores about a 20 minute walk away. The School always provides buses on the weekend, as well. Princeton is only a 15 minutes drive and there is a bus close to campus that takes you to NYC in about an hour.
2.) Describe the social life at your school - what did you like most about it?
The social life at Peddie is abundant and is something that I miss. One thing that I like most about Peddie is that everyone is very down-to-earth. That is unique among boarding schools.
Daily Schedule:
Weekday
Weekend
While most boarding schools are smaller than public or even private day schools, Peddie was unique because we only had around 500 kids for all four of my years there. Another unique aspect was our. . .
Peddie is all about community! It's a co-educational school with a focus on service and community. . .
The Peddie vs. Blair rivalry undoubtedly sets Peddie apart, as the rivalry is the oldest in NJ (since 1903). Blair week is such a memorable week in the life of a Peddie student and no. . .
Show more reviews (

10 reviews

)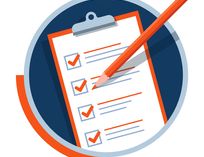 Employment: Common Questions And Answers
Want a change of pace? Fristrated and overwhelmed by your present teaching position? How about teaching in a boarding school? We answer some of your questions here.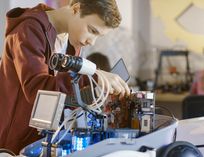 The Gifted Student
Your child is gifted. Congratulations! It's an awesome responsibility to parent a gifted child. So, what about high school? Check out boarding schools. They offer a rich array of resources and experience for teaching gifted children.