St. Andrew's Academy - Review #4
Reflections and Advice:
1.) What do you think makes your school unique relative to other boarding schools?
Classes at St. Andrew's Academy are extremely integrated and intimate. While the level of work required was extremely high, the most valuable part of my education was the relationships I forged with my teachers during my time there. They were not just concerned about cultivating knowledge, but wisdom; in Aristotle's terms, the goal of the school is human flourishing: rigorous academic work, close community, and spiritual formation.
2.) What was the best thing that happened to you in boarding school?
You had to learn to deal with problems that arose among friends; we couldn't ignore little discontentments and arguments because we were all we had. We were also expected to look after and be mentors to the little children. I think the smallness of the school along with a body of teachers who desired to be our mentors and friends fostered an environment which challenged us to act like responsible adults rather than petty children. The school really taught me the value of close friendships, especially with people I might not otherwise get a long with. It blessed me with very close relationships with my teachers which have only strengthened since leaving. Everything about the school encourages spiritual maturation—the curriculum, the daily prayer, the teachers, the other students. I arrived at college with a much clearer idea of what is valuable and important in life, as well as being a good deal better prepared for college academics, than most people I began freshman year with.
3.) What might you have done differently during your boarding school experience?
As I said, I did not board, though I wish this had been an opportunity open to me. It would have given me a greater ability to focus on my studies. My advice is to be willing to be formed spiritually and intellectually by an amazing community who will welcome you with open arms. Living well is often very challenging—the academics are challenging, living in close community with people is challenging— but it will cause you to grow as a person in greater ways than almost anything else, and St. Andrew's Academy teaches you how to live well.
4.) What did you like most about your school?
I most value the relationships I gained—both with my fellow students and with my teachers. The spiritual education as well, both in the practical experience of daily prayer and in the Bible classes, were invaluable in shaping my thought and heart.
5.) Do you have any final words of wisdom for visiting or incoming students to your school?
Don't miss hiking to the top of Lassen in the moonlight, the summer back packing trips, the chai teas at the Coffee Station in Chester, and the joy of learning with other people who love education.
Academics:
1.) Describe the academics at your school - what did you like most about it?
The academics were all very integrated; you learned with students both older and younger than you, which meant that you were usually in charge of helping younger students, and in turn being helped by older students. The same teacher taught multiple classes, and we were encouraged to think in an interdisciplinary manner: philosophy with theology, history with English, Latin with formal rhetoric. The level of writing required of us has served me very well in high school, and the senior thesis I had to write especially prepared me for collegiate level writing.St. Andrew's is a true classical school, and I came to college knowing formal logic and rhetoric, having read and thought about many of the classics, knowing the broad sweep of history intimately. We were taught how to think well and how to teach ourselves—how to ask the right questions and love learning. At the same time, we were also carefully equipped with the study skills good scholarship requires. The large workload, while doable, required we learn a level of discipline and organization which has served me very well in college.
Athletics:
1.) Describe the athletics at your school - what did you like most about it?
We offer fencing at St. Andrew's, which is like chess with your body. It required us to learn to think strategically while at the same time developing strong bodies.
Art, Music, and Theatre:
1.) Describe the arts program at your school - what did you like most about it?
I absolutely loved choir. It was required, and most of us came in with no prior experience. By the time I graduated, I was familiar with a very large corpus of the great choral works—anything from medieval chant to American choral music. The high level of commitment our teachers invested training us paid off and we often toured as a choir, singing at various churches and conferences around the nation at least once a year, often two or three times. We were always a close student body, but those tours always brought us together more than anything else.Every year we also put on a play, which was often student written or edited. These were always a huge amount of fun, and while not always extremely polished, we learned a lot.
Extracurricular Opportunities:
1.) Describe the extracurriculars offered at your school - what did you like most about it?
It's a very small school, and the staff and teachers are all almost more excited about any project you would like to take on than you are. While I attended, I was the team captain of the rocketry team (we competed and did well nationally) and I was the editor for a student publication. Travel was also a huge part of my time as a student—we toured all down California, Chicago, from Annapolis down to Orlando. We also traveled to Italy and, the year before I started, England. We also took advantage of the swimming and hiking in the area, as well as going on a week-long backpacking trip every summer.
Dorm Life:
1.) Describe the dorm life in your school - what did you like most about it?
I was not a boarder, though since graduating I have lived with one of the boarding families for a summer. Boarders are welcomed into the ranks of their host families and loved and treated like their own. When I lived with them, I was overwhelmed by the hospitality and kindness my host family offered.
Dining:
1.) Describe the dining arrangements at your school.
We didn't have dorms, but the family I stayed with were the most incredible gourmet cooks—we ate very healthy, homemade food with lots of variety: Mexican, French, bean burgers on homemade rolls, incredible pastas, and salads. The almond waffles were my all-time favorite.
Social and Town Life:
1.) Describe the school's town and surrounding area.
The school is set on an alpine lake which offers a lot of wonderful outdoor summer recreation—we have some of the best camping and backpacking imaginable. Winters can be hard, as we don't have skiing nearby and much of the town (primarily run on summer tourism) does shut down. The town itself is quite small, but vibrant during the summer months. The smallness of the place, however, makes fosters greater community and academic excellence in the school.
2.) Describe the social life at your school - what did you like most about it?
We had a very tightly knit group—there weren't very many of us and so we had to get a long as we saw a lot of each other. At the same time, the smallness of the school also allowed for so many different opportunities than a larger school could get— like yearly trips to San Francisco, frequent choir trips around the country, and day trips out of town.
Daily Schedule:
Weekday
Weekend
9:00 AM
Chores / helping the little kids with chores
4:00 AM
Free time until bed
St. Andrew's Academy is home to one of the best communities I have had the privilege to be a part of. It's a micro-school, so everyone is very close. They have become a second family. . .
The motto of St Andrews Academy is "oratio, studium, labor" which translates to "prayer, study, work." The school combines these three with the daily office before and after the school day, a rigorous liberal arts. . .
The small, close-knit community of students, teachers, and staff members bring a new level to education. I felt extremely comfortable with engaging my teachers in conversation, asking questions, and reaching out for help. Though the. . .
Show more reviews (

1 review

)
Preventing Teen Suicide
Teen suicide is the 3rd largest killer of young adults between the ages of 15-24. You and I can prevent it.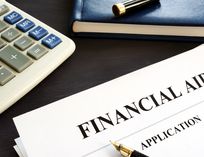 Free Boarding Schools
Thinking about sending your child to boarding school but are concerned that you can't afford it? Here are several free boarding schools as well as several schools that offer tuition-free educations for students from qualified families.
Is Your Skill Set Still On Release 3.0?
If you've been teaching for a while, and find yourself looking for a new position, an updated skill set will help make you competitive in today's job market.