Groton School - Review #5
About the Author:

College Enrolled
The University of Chicago
Home Town, State (Country)
Daegu, none
Years Attended Boarding School
5
Activities During Boarding School
I was heavily involved in the school's newspaper, the Circle Voice, for which I wrote a weekly column. In addition, I held leadership positions for Groton Community Service, the on-campus community service organization. Musical groups such as the Chamber Orchestra, choir, and Madrigals provided opportunities to pursue my passion for classical and choral music. In my senior year, I was one of the Music Prefects, who organized and promoted all concerts on campus. Finally, I was the head of the Groton School Math Team as well as the Gay-Straight Alliance.
Daily Schedule:
Weekday
| | |
| --- | --- |
| 7:00 AM | Get up |
| 8:00 AM | Daily Chapel |
| 8:30 AM | Classes begin |
| 12:00 AM | Lunch |
| 3:00 PM | Classes end; sports activities begin |
| 4:30 PM | Sports activities over |
| 5:00 PM | Dinner |
| 6:00 PM | Hang out with friends at the dorm |
| 7:00 PM | Start working on homework and extracurricular activities |
| 11:00 PM | Go to bed |
Weekend
| | |
| --- | --- |
| 9:00 AM | Classes |
| 1:00 PM | Classes over; head to sports |
| 3:00 PM | Head back to the dorms and enjoy the free time |
| 5:00 PM | Dinner |
| 7:00 PM | Spend time with friends |
| 8:00 PM | Head to the dance or any other event for that weekend |
| 10:00 PM | Spend time with friends back in the dorm |
| 12:00 PM | Go to bed |
Review

Description

University of Virginia

Groton is unique in its campus set-up. It is centered around the "Circle" a large expanse of grass that is used as a soccer field in the fall and for lawn games in the spring. . .

Stanford University

Groton is a small school in the countryside with immense resources and an extremely demanding academic atmosphere; the first word most students associate with the School is "intense." The School's long history and honored traditions. . .

MIT

The single most impressive aspect of Groton is the dedication, quality, and passion of the faculty. My teachers were always well prepared for their classes and when I wanted to meet them outside of class. . .

Davidson College

I think that the most important aspects of Groton is its sense of tradition and its small size. Groton students maintain a schedule that includes daily chapel and senior prefectships, which allow seniors to become. . .

The University of Chicago

The small size of Groton provides an intimate atmosphere that cannot be found at any other school. With fewer than 400 students, all students, teachers, and staff know each other. Everyone says hello to each. . .

Show more reviews

(12

reviews)
May 10, 2018
The ideas and suggestions offered here are aimed at the small to medium-sized schools which have limited marketing resources.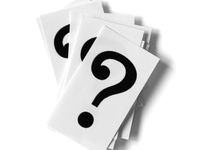 May 09, 2018
Inevitably at some point while you are looking at boarding schools, your child will ask what it's like living at boarding school. Here are some answers to those questions.
May 03, 2018
The quality of a summer camp depends very much on the quality and experience of the folks running it. When you select a summer program run by a boarding school, you are getting a program with experienced, well-organized professionals at the helm. More here.