The Hotchkiss School - Review #5
Reflections and Advice:
1.) What do you think makes your school unique relative to other boarding schools?
You wouldn't expect a school with such a classic appearance to be so progressive, but Hotchkiss manages to do it all. More than any other boarding school, Hotchkiss leads the way in embracing new technologies, environmental initiatives and students' own ideas. One of the most positive aspects of my time there was how prominently students' achievements were lauded. Art projects of all mediums are constantly rotated through the halls (we do have a professional gallery too), and it seemed every week students were bringing home debate or music or math or science prizes--prizes that were on equal standing with our many athletic victories. I was neither an athlete or an artist, but the spirit of creativity and hard work gets to everyone. Hotchkiss is thoroughly competitive, but in a way that makes all Bearcats winners.
2.) What was the best thing that happened to you in boarding school?
When people reflect on boarding school they usually talk about confidence, but I already had confidence or I wouldn't have gone in the first place. Heh. Hotchkiss destroyed a lot of my confidence, in a good way. It was very humbling. At 14 I thought I was the greatest person ever, and now I know I am only one among tons and tons of great people. The best thing that happened to me in boarding school was making the decision to leave it and spend my junior year abroad in Beijing through SYA China. I would not have been able to make that move without Hotchkiss's support and encouragement. Hotchkiss helped me develop my writing abilities in a way I don't think many other places can. Love of the English language is pretty established in Hotchkiss's history, from the cabins in the woods (now used illicitly for making out and smoking weed) to our many English prizes. I felt I was really encouraged to write because my opinions mattered.
3.) What might you have done differently during your boarding school experience?
Do not make out with anyone named Matt. Just kidding. Don't be afraid to make mistakes and all those other cliches. I guess make sure you take care of yourself too. I think most Hotchkiss students have a problem with working too hard (not the other way around), and don't realize they aren't eating enough vegetables or drinking enough water. Hotchkiss, or any other boarding school, can be a very stressful place and getting into college actually comes second to your health! Don't be afraid to go to the counselors, or dietitian, or a teacher, coach, friend for help if you need it. I had a couple friends who were obviously in need of mental help when I was there, but one thing about boarding school is that you have to be the one to ask for it. I wouldn't change anything looking back. Hotchkiss made me a better version of me.
4.) What did you like most about your school?
At Hotchkiss I was exposed to endless opportunities I never would have had elsewhere. Every few years an alum sponsors a trip for 100ish randomly selected students to go to Antarctica to explore one of our final frontiers. When you give smart students a little guidance and endless resources, amazing things happen. Hotchkiss students go on to do all kinds of work. They become writers, scientists, bankers. They become whatever they want to be because Hotchkiss gives people the tools to get things done. Rawr. Go Bearcats. Hotchkiss is a bunch of brilliant people in the middle of no where learning and growing together. It's beautiful. It's magical. It's my home, y'all.
5.) Do you have any final words of wisdom for visiting or incoming students to your school?
You must swim at the lake. You must watch the hypnotist perform. You must fill out a matchmaker form. You must sing the school song at the head of school's house to beg for a holiday. You must search for the Buehler tunnels. You must solve the mystery of Memo Five. You must do you.
Academics:
1.) Describe the academics at your school - what did you like most about it?
Fly Fishing Literature, Advanced Chinese Language, Computer Science 2, Creative Writing and Pre Calc was my senior spring schedule. The variety of courses available, and the room for students to pursue their passions within our requirements allowed me to prepare well enough for my dream school that while other freshman were struggling, I was churning out essays like a pro. In Fly Fishing Lit we spent most sunny days out on the lake fishing, naturally, and discussing the books. We were given the independence to monitor our essay progress individually, though support was always available if we needed it (something I used often as an underclassman). Hotchkiss is especially advanced in its Chinese language programs, thanks to the support of prominent alumni. After one year of studying Chinese I was encouraged to spend a year abroad in Beijing, which was probably the best educational decision I ever made. I earned a 5 on the Chinese AP before I returned to school (for my senior year) and now speak fluent Chinese. Computer Science was a remarkably fun class I took because I was not cut out for AP Bio (I'm a linguist, ok?!), but the knowledge I gained of web-publishing tools has been invaluable. I cannot say enough good things about my creative writing class, taught by poet Susan Kinsolving. Since graduation I have been published myself, something I would not have had the confidence to do if I had not received emotional support from the English department. Writers have fragile egos, but Hotchkiss knows how to nurture. Pre Calc was Pre Calc, my teacher was fantastic, and I survived under his understanding guidance. My academic experience at Hotchkiss is marked by amazing teachers, wonderful, engaging material and a seriously tough workload, but I left it with real skills, and an unshakable love of learning.
Athletics:
1.) Describe the athletics at your school - what did you like most about it?
Mandatory participation and the unathletically inclined. Ours is a difficult burden to bear. Hotchkiss's beautiful facilities (TWO HOCKEY RINKS!) do not make being a lazy bum any easier. I may have faked a stomach to get out of a cross country race now and then, but I'd say ultimately I was better off for being forced to participate. 16-year-olds don't always know what's best for ourselves... Sailing was a great experience. I was completely new to the sport, and joined on a friend's advice but quickly came to love it. Our team was a great mix of abilities with national champions in the top boats and newbies in the bottom, and somehow we all bonded. My senior year I was able to just use the gym in the afternoons, a program called "SPEX." Athletics are not exactly mandatory; my senior spring I did Special Project Poetry in lieu of sailing. I designed the project with my creative writing teacher, and just sat around writing poems in the afternoon instead of getting into a sweaty dry-suit. Music students often design projects like these too. They're great, but we are discouraged from doing it for more than one season a year. I had some athlete friends and to the best of my knowledge they liked our program. It seemed to be what each student wanted to make of it. Our varsity teams are extremely competitive, but for the poets among us there's always SPEX, or whatever Special Project you can dream up. (Design a hovercraft? Choreograph a dance?)
Art, Music, and Theatre:
1.) Describe the arts program at your school - what did you like most about it?
Facilities are beautiful, especially the music wing. I never took art or theater classes, but I took my opera lessons with a remarkable coach, and had very helpful theory lessons (that were probably a bit slow for the more experienced musicians but were great for me). The music wing has a ton of practice rooms, and I never had trouble getting one. Belting out my Italian jams in the dorm can get annoying. I was involved in two theater productions before I decided that the theater scene was a little too clique-y for my tastes. I would say my favorite part of our arts program was getting to see my peers' talents on display. There are regularly small performances and the end of semester plays and dances are always very entertaining. Students are encouraged to direct their own productions too! I got to act in a play my friend had written, which was extremely fun to put together on our own.
Extracurricular Opportunities:
1.) Describe the extracurriculars offered at your school - what did you like most about it?
Editing the literary magazine was a highlight of my Hotchkiss experience. I was President of the Chinese club more as a "resume building" activity, but being involved with the literary magazine was an activity on a whole other level and helped make me the poetry nerd I am today. I auditioned for our a capella singing group every year to no avail (competition is fierce), but there are plenty of less competitive, but still dedicated musical groups. I joined Gospel Choir, and had a great time in it. Students can also easily form their own clubs if they feel there is a void (and receive necessary funding from the school). Every club seems to raise money by selling T-shirts. By the time I graduated I had an entire drawer dedicated to Hotchkiss shirts. They made good gym clothes, for my mandatory XC runs.
Dorm Life:
1.) Describe the dorm life in your school - what did you like most about it?
I was a proctor (like an RA) in an underclass dorm my senior year, and had a great time getting to know the younger girls. We would have dance parties, late night "feeds," and I got really close with many. I am kind of more of a loner than the average student, but the dorms never felt like forced socialization. They were a great place to study when I needed to, and have fun or relax when I wanted to. Hotchkiss had a lot of singles available when I was there, but for freshman year everyone had a roommate. I think the school does a pretty good job of ensuring people get on the same floor, or at least the same dorm as the people they request.
Dining:
1.) Describe the dining arrangements at your school.
Hotchkiss does a fantastic job of providing mass meals. Obviously this is not five star dining, but there was always a ton of options, a salad bar etc... last I heard they were cutting back on dessert which may be a good thing. We were all very enamored with Baker Helen's magical creations when I was there. There's no assigned seating, students can come and go. Fruit is available when the dining hall is closed in between meals. There are vending machines in the dorms. We also have a snack bar that is open during the day when the dining hall is closed, where students can use their debit cards.
Social and Town Life:
1.) Describe the school's town and surrounding area.
The local scene is not exactly hopping. There are a couple good local restaurants and a movie theater, but really the campus is where you're going to be spending your time. The rural scenery made for lovely runs, but not much else. Get used to campus.
2.) Describe the social life at your school - what did you like most about it?
High school social life is probably going to be rough any where. At Hotchkiss you will be surrounded by people who seem superhuman. (So rich! So tan! So smart! So athletic! So artistic!) That said everyone is for the most part nice, and everyone is involved in so many different activities classes that you will get to know 85% of the school. I made many of my closest friends from the most unlikely places. A Korean friend of mine recently said that race didn't seem to exist at Hotchkiss. I would say this is probably not entirely true for everyone's experience, but I think it does seem to speak to the fact that Hotchkiss is ahead in this aspect. People are judged more based on what they bring to the table as an individual, than for their background--but sometimes being judged as an individual is more scary to a teenager. Eek, I'm getting deep. Any way, yes, their will be gorgeous blonds who throw chic parties in the city and sometimes you'll get invited and sometimes you won't. Your social life is what you make it, and at Hotchkiss, you can make it anything!
Daily Schedule:
Weekday
8:00 AM
Class. Sleepy Class.
9:00 AM
Auditorium. Hear announcements. Watch a peer-made vid.
7:00 PM
Hear a Nobel prize winner lecture
8:00 PM
Practice your opera
Weekend
8:00 AM
English class: eat a bagel on the way, get in trouble for eating in English wing
8:45 AM
Free period: Do reading for next class
9:00 AM
Other class: Get engaged
9:45 AM
Other other class: Kind of get engaged
10:30 AM
Make a sandwhich, grab some fruit and a snack for bus to XC race.
1:00 PM
Arrive at opponents' school.
2:00 PM
Run, Forrest. Run.
4:00 PM
Arrive back at H*Kiss, a champion.
5:00 PM
Watch some Mad Men on Netflix with Roomie, get ready for dance. Dance pants off in Student Center.
Hotchkiss's campus had TWO ice hockey rinks and we also have a legendary field hockey team. Our Varsity Field Hockey team won the New England Championships 10 years in a row and then two years. . .
Hotchkiss is a medium-sized (approximately 600 students), New England boarding school nestled snugly in the hills of rustic Northwestern Connecticut. The school sits on the beautiful Lake Wononskopomuc, on which its highly accomplished sailing team. . .
Hotchkiss is a great institution. While I, like many boarding school students, have a love hate relationship with the school, it gave me more gifts than I can ever repay. Our school is taught under. . .
Show more reviews (

6 reviews

)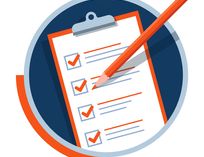 Employment: Common Questions And Answers
Want a change of pace? Fristrated and overwhelmed by your present teaching position? How about teaching in a boarding school? We answer some of your questions here.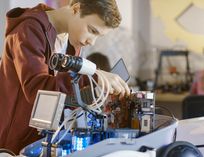 The Gifted Student
Your child is gifted. Congratulations! It's an awesome responsibility to parent a gifted child. So, what about high school? Check out boarding schools. They offer a rich array of resources and experience for teaching gifted children.