St. George's School - Review #1
About the Author:

College Enrolled
Colby College
Home Town, State (Country)
Newport, RI
Years Attended Boarding School
4
Activities During Boarding School
I was an athlete more than anything in high school, specifically playing basketball and baseball all four years. Playing in the ISL allowed me to gain exposure to college coaches as well as improve everyday playing against the top competition in New England.
Review

Description

Colby College

You could not ask for a more beautiful location--atop of a hill overlooking a beach on the Atlantic Ocean. Some of my fondest memories came from playing baseball on a sunny afternoon and just. . .

Smith College

The faculty at SG really expect a lot from their students, and although the school may not be considered a 'top-tier' by some, I feel that the academics are challenging and prepare students of various. . .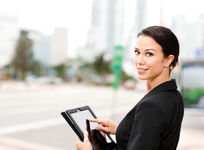 August 14, 2018
An education consultant knows schools. Like any professional he has vast experience in and knowledge of his chosen field.
August 02, 2018
Explore the different types of boarding school options in the US. Find which type of boarding school is most appropriate for you.
July 18, 2018
It makes sense to cast your net widely when looking at boarding schools. Here's why.