Linden Hall School - Review #2
About the Author:

College Enrolled
Princeton University
Home Town, State (Country)
Lancaster, PA
Years Attended Boarding School
5
Activities During Boarding School
I participated in many activities such as tennis (team captain), 2 choirs -- Musea (secretary) and Women's Choir, drama, class leadership (alternatively Treasurer and President), student council, National Honor Society, school newspaper -- the Linden Ledger (co-editor), and math club.
Review

Description

Davidson College

Linden Hall is very unique in its high level academics. I felt completely prepared for college through standardized test prep and challenging coursework, as well as interactive class discussions and effective writing assignments. The teachers. . .

Princeton University

Linden Hall undoubtedly has great academics. However, what I believe truly sets it apart from other schools, especially other schools offering similarly rigorous course loads, is the community. We are a small school. . .

Temple University

Linden Hall provides its students with unimaginable opportunities that you can't get at any other school. Because of my 6 years at this school, my best friends have reigned from different towns, different states, different. . .

Ursinus College

Linden Hall has a mandatory number of personal development points (PDPs) that students must get throughout the year. They come in the categories of off-campus and on campus community service, life-long learning, and cultural. . .

Show more reviews

(-1

reviews)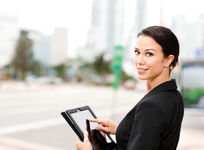 August 14, 2018
An education consultant knows schools. Like any professional he has vast experience in and knowledge of his chosen field.
August 02, 2018
Explore the different types of boarding school options in the US. Find which type of boarding school is most appropriate for you.
July 18, 2018
It makes sense to cast your net widely when looking at boarding schools. Here's why.