Virginia Episcopal School - Review #2
About the Author:

College Enrolled
University of Virginia
Home Town, State (Country)
Bedford, VA
Years Attended Boarding School
4
Activities During Boarding School
I ran cross country, wrestled, played baseball, ran track, and was on the cycling team. I sang in the musical for 1 year and worked the lights for the other 2 years, I played the saxophone for 2 years in the musical ensemble, was on the school robotics team, the Quiz Bowl team, and student council. I was also captain of the cross country team and on the school honor committee and counselor body.
Daily Schedule:
Weekday
| | |
| --- | --- |
| 7:00 AM | Breakfast |
| 8:00 AM | 1st Period |
| 9:00 AM | Chapel |
| 9:30 AM | Break |
| 9:45 AM | Second Period |
| 10:45 AM | Third Period |
| 11:45 AM | Lunch |
| 12:00 AM | Afternoon classes |
| 3:00 PM | Sports |
| 8:00 PM | Study Hall |
Weekend
| | |
| --- | --- |
| 8:00 AM | Sporting event or school activity |
| 3:00 PM | Hanging out with friends |
| 5:00 PM | Dinner out, movie, mall, etc. |
| 7:00 PM | School sponsored night event/sports/something else |
| 12:00 PM | Bed |
Review

Description

University of California, Santa Barbara

What I valued most about VES was the small community that was formed between students and faculty. Our teachers became our friends, and I don't think this type of community can be found anywhere else. . .

University of Virginia

Virginia Episcopal School (VES) does an excellent job of fusing the roles of teachers into mentors, advisers, and friends. Any given teacher I had would approach me outside of class to ask about homework, how. . .

Bard

The professors and the students at VES are what make this school incredible--the people are individuals who, together, can make anyone feels as though they are at home and in an alternate reality. I was. . .

Georgia Tech

An aspect that makes VES unique is the connection between the faculty and the students. Because much of the faculty live on campus, the students have an opportunity to connect with them outside of the. . .

UNC Chapel Hill

The student-faculty relationships are the lynchpin at VES. Also the catered education and one on one effort by the faculty is key to the success VES has. I came in a mediocre student, athlete and. . .

Show more reviews

(0

reviews)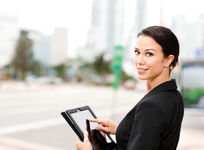 August 14, 2018
An education consultant knows schools. Like any professional he has vast experience in and knowledge of his chosen field.
August 02, 2018
Explore the different types of boarding school options in the US. Find which type of boarding school is most appropriate for you.
July 18, 2018
It makes sense to cast your net widely when looking at boarding schools. Here's why.