Kent School - Review #7
Reflections and Advice:
1.) What do you think makes your school unique relative to other boarding schools?
The physical campus and surrounding areas of Kent School truly brought the campus to another level that few other schools had. The campus itself is set up so that the academic and residential buildings are in the middle and the athletics facilities and fields are surrounding. Although most people did not think about this often, it was nice not having to walk through a field to get to the next class as well as it created a social environment in the residential area that was different then when in the athletics areas. Then there is the obvious gorgeous area itself with mountains and the river. On top of that Kent had the town. It is walkable to students and has anything we wanted and needed. It was nice being able to break away from what felt like almost a bubble since you were mostly on campus all the time for months.
2.) What was the best thing that happened to you in boarding school?
Kent helped me to grow up and become independent very quickly. This has been an immensely helpful thing because it meant my adjustment to college was essentially just figuring out what free time is and what it's like to have weekends completely off. Kent helped me develop into a responsible adult who knew knows to handle existing, and this has become evident as I watch many other college freshmen struggle to figure out how to be responsible for yourself.
3.) What might you have done differently during your boarding school experience?
I would have taken more AP classes earlier and been very selective with them so that they would help complete requirements for my degree. As I set up my schedule for college I realize how much each AP actually does help and the Kent teachers truly prepare you for the exams if you put the effort into the class.
4.) What did you like most about your school?
I really enjoyed how it helped me to become independent. While sometimes things can seem crazy, overwhelming, and impossible, you always figure it out in the end. Being able to time manage is critical in life and being at Kent really helped me develop this skill.
5.) Do you have any final words of wisdom for visiting or incoming students to your school?
The view from numeral rock is incredible. Go in the fall when the leaves are changing color and you can see for miles into the mountains.
Academics:
1.) Describe the academics at your school - what did you like most about it?
The rigor of the academics seems intense while you are there, but it honestly has made college feel like a breeze. The level of homework and the varying types (projects, papers, presentations, etc.) taught me how to time manage, have a really strong work ethic, and to know when I need to ask for help. The classes were only competitive grade wise if you had individual students who were making it that way, but rarely did I feel as if I was competing with those in my class. There are a huge array of classes you can take and being granted an independent study if you have an interest that does not have a class is surprisingly easy.
Athletics:
1.) Describe the athletics at your school - what did you like most about it?
We were required to try out for two sports each year and you were supposed to maintain them at some level. At the end of my sophomore year I found out I was not supposed to run because of a hip issue. This became a rather large ordeal and the school was being difficult about excusing me from doing a sport two of the three terms a year. In the end I experienced a wide variety of the after school activities and still got to enjoy the athletics programs by going to games.
Art, Music, and Theatre:
1.) Describe the arts program at your school - what did you like most about it?
I did stage crew my freshmen year. It wasn't my thing, but the theater is beautiful and the program is decent.
Extracurricular Opportunities:
1.) Describe the extracurriculars offered at your school - what did you like most about it?
There were tons of clubs and this is pretty much what I spent my time. I was actively in about 13 clubs on campus and thoroughly enjoyed the opportunities they gave me. I was able to travel to Dominican Republic through the volunteer club, a wide variety of cities through model united nations conferences, and many other local places. The clubs not only took you off campus, but also had tons of on campus events. The clubs were available, but it was up to the students to seek them out. So many of my friends did not get the benefits from these because they did not seek them out.
Dorm Life:
1.) Describe the dorm life in your school - what did you like most about it?
I lived in the same dorm all four years and was the prefect for it my senior year. The year I was a freshman was the first year girls lived in North Dorm and since it is the largest dorm on campus it creates quite the family bond. Freshman dorms are always small and that's just part of the experience. There is a form of curfew: freshmen and sophomores must be in the dorm at 10:00 pm and at 10:30 pm in bed lights out sleeping (this doesn't actually happen but they are trying to encourage good sleeping habits). Juniors and seniors had to be in the dorm at 10:30 pm and just in their room at 11:00 pm. Dorm life is actually not that bad at Kent, and the newer dorm Heorle is truly something (even has heated floors).
Dining:
1.) Describe the dining arrangements at your school.
I am gluten free (allergy) and vegetarian so dining was a different type of struggle for me. Kent does offer quite a lot of options though that are largely you making your food to how you want it (pancakes, panini press, etc.). But with my dietary restrictions things were a little more of a challenge. Kent was quite accommodative though. With separate panini press and pancake grill, the food was not going to get cross contaminated. They also listened to suggestions and actually got us things we wanted, such as brownies or rice pasta. My class donated a frozen yogurt/ice cream machine and it seems to be quite the highlight now.
Social and Town Life:
1.) Describe the school's town and surrounding area.
Town was an absolute highlight of Kent with everything from a truly amazing coffee/chocolate shop to a panini store, it was easy to go into town to get whatever you were craving. Town also had a grocery store and pharmacy which meant we did not have to wait for school scheduled trips to Walmart if we wanted something. Quite a few places around also delivered to campus which was nice. By the time you are a senior you end up going in every day just because it is a great way to spend time with friends.
2.) Describe the social life at your school - what did you like most about it?
Finding friends is surprisingly easy if you put yourself in situations where people are. Going to clubs meetings or being on a sports team will give you people that you spend time with and have things in common with. There are tons of activities on weekends like mall trips or dances or pumpkin carving. You can always find something to do on campus which is nice, and lots of people do take weekend trips together which can be enjoyable.
Daily Schedule:
Weekday
10:00 AM
Some sort of school meeting (morning meeting, chapel, etc.)
3:30 AM
Athletics/Afternoon activity
7:00 AM
Clubs or socializing
Weekend
The freedom Kent offers its students is truly unparalleled, and with freedom comes responsibility: Students quickly learn how to look after themselves and one another. If you're looking for a place to learn independence, and. . .
Kent's emphasis on individualized education is one of the elements that sets it apart from other boarding schools. The Studies Office allows students to choose classes that interest them the most, when they have completed. . .
Campus is beautiful and landscape around it. It was very relaxing walking around campus and looking at the beautiful mountain algo and Housatonic river.Teachers and advisors were available 24/7 and always happy to give advice. . .
Show more reviews (

25 reviews

)
Preventing Teen Suicide
Teen suicide is the 3rd largest killer of young adults between the ages of 15-24. You and I can prevent it.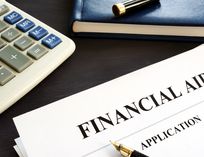 Free Boarding Schools
Thinking about sending your child to boarding school but are concerned that you can't afford it? Here are several free boarding schools as well as several schools that offer tuition-free educations for students from qualified families.
Is Your Skill Set Still On Release 3.0?
If you've been teaching for a while, and find yourself looking for a new position, an updated skill set will help make you competitive in today's job market.