The Hotchkiss School - Review #1
Reflections and Advice:
1.) What do you think makes your school unique relative to other boarding schools?
Hotchkiss's campus had TWO ice hockey rinks and we also have a legendary field hockey team. Our Varsity Field Hockey team won the New England Championships 10 years in a row and then two years after, won again! We also have over 8 athletic fields.Additionally, Hotchkiss has two theaters and a golf course. Hotchkiss also offers a wide range of English classes that range from nature and romanticism to the study of fear in literature and life.
2.) What was the best thing that happened to you in boarding school?
Winning the New England Championships senior year! My years on the Varsity Field Hockey team taught me so much about myself and about how to be a team player and how to motivate myself and those around me. It taught me to manage my time, and it really strengthened my work ethic and made me a more consistent person.
3.) What might you have done differently during your boarding school experience?
I would have tried out for a player earlier! I waited until the end of the winter my senior year to try out for a play and when I did, I got a part! I loved it so much that after that play I tried out for another one and got another part! I wish I did it earlier. Also, I wish that I joined more clubs. It's a great way to meet people and to get leadership positions, which give you a lot of valuable experience managing people and events.
4.) What did you like most about your school?
The people! Everyone at Hotchkiss, from the students to the teachers to the dining hall staff are dedicated, hard working, and kind. These people make Hotchkiss what it is. They make it home!
5.) Do you have any final words of wisdom for visiting or incoming students to your school?
Girls, try to get into Flinn dorm! Boys, try to get into Edelman dorm! Go on the sunrise hikes, they are amazing!
Academics:
1.) Describe the academics at your school - what did you like most about it?
I loved the English and Math classes at my school. I have always loved English and my teachers at Hotchkiss only cultivated that passion. They took the time to meet me where I was at in terms of writing and teach me individually. I was further ahead of some of the other students and wanted to do more to improve my writing and my teachers would happily give me extra assignments according to my interests and help me workshop various pieces.I usually hate math but at Hotchkiss I loved it. My math teachers explained each and every problem that we did and how they related to the unit we were learning. Additionally, they were always available for extra help and never failed to invite me into their homes.Hotchkiss is a very competitive place. The workload is intense, and paired with extracurriculars, it can be stressful. That being said, the community at Hotchkiss is only better for it. Everyone is going through the same thing and all the students are extremely committed to academics and extracurricular activities. Students work extremely hard and teachers are generally very understanding about the amount of work you have.
Athletics:
1.) Describe the athletics at your school - what did you like most about it?
I loved our athletic programs! I had some of the best times of my life on Varsity Field Hockey. The coaches are absolutely amazing and I still frequently talk to many of my coaches from Hotchkiss. The sports events are well attended by the students and everyone supports one another during each season. All the athletes work hard and the sports are all very competitive in their respective leagues, Varsity, JV, and thirds. Hotchkiss sports were, for me, some of the best experiences of my life! The facilities are absolutely amazing. I went to Wesleyan University my first year of college and then transferred to NYU (because Wesleyan didn't offer what I wanted to study) and the facilities at Hotchkiss were superior to both schools!Each team tends to stick together and teams interact with each other as well. It's a great idea to join a sports team because you spend a ton of time together and it's a great way to make amazing friends and fast!
Art, Music, and Theatre:
1.) Describe the arts program at your school - what did you like most about it?
Amazing programs. I took visual art my sophomore and junior year and the students are all so talented. The teachers really give you a lot of individual attention and they will spend extra time on you any day of the week. The program is quite rigorous, as is everything at Hotchkiss, but if you really try your best, you will definitely improve your artistic skills and you will learn a ton!The theater program is great as well. Hotchkiss offers longer plays that require more commitment through HDA (Hotchkiss Dramatic Association) and they also offer shorter and student produced and directed plays through the Blackbox Theater, a smaller theater at Hotchkiss. There are 3 major plays a year and 5-10 smaller plays a year. There are so many opportunities to try out for plays and its a big commitment but its an amazing time and you get a lot better at acting. People who have never acted before often try out and get parts (that's what I did and it was amazing!).
Extracurricular Opportunities:
1.) Describe the extracurriculars offered at your school - what did you like most about it?
There were a ton of clubs. Service clubs, cultural clubs, religious, music, art, food, knitting, etc. If there is a club that you want that Hotchkiss doesn't have, you can easily create it with a faculty member sponsoring you! All clubs are open to everyone and there are numerous leadership positions.
Dorm Life:
1.) Describe the dorm life in your school - what did you like most about it?
Dorm life was amazing! The dorms are all really nice and if you want a single, you generally can get one. Additionally, the dorm parents are amazing and they always bake you food! They also make their homes open to students and its nice to have that at boarding school.All the grades are together in the dorms, freshmen to senior, and its amazing because you get to meet people you normally wouldn't if they weren't in the dorm with you.All the dorms have vending machines and you can always order in food from local restaurants.
Dining:
1.) Describe the dining arrangements at your school.
There is a main dining hall and a snack bar. The dining hall is amazing. There is always a salad bar and for breakfast here are always eggs, omelet stations, bagels, toast, yogurt, an assortment of fruit and pastries, cereal, oatmeal, and more.Also there is fruit available all day in the dining hall.
Social and Town Life:
1.) Describe the school's town and surrounding area.
The surrounding area is ok. It's a pretty small town. There is surprisingly good food. There are 5 or so really amazing restaurants (particularly great sushi). Additionally there are a few really great brunch places and coffee shops. They are great places to go on the weekends to get work done. There's also a thrift store that's fun to go to. Also there is a grocery store where students can go to get snacks. There are shuttles to the towns on the weekends every half hour.
2.) Describe the social life at your school - what did you like most about it?
I loved the social life. Everyone hangs out in main building (the one where all the classes are held) and in the snack bar. Whenever you walk through main building, there are always people that you know there! Also, there are always shows, dances, performances, etc on the weekends for students to go to. Going to sporting events is also a good thing to do with friends.
Hotchkiss's campus had TWO ice hockey rinks and we also have a legendary field hockey team. Our Varsity Field Hockey team won the New England Championships 10 years in a row and then two years. . .
Hotchkiss is a medium-sized (approximately 600 students), New England boarding school nestled snugly in the hills of rustic Northwestern Connecticut. The school sits on the beautiful Lake Wononskopomuc, on which its highly accomplished sailing team. . .
Hotchkiss is a great institution. While I, like many boarding school students, have a love hate relationship with the school, it gave me more gifts than I can ever repay. Our school is taught under. . .
Show more reviews (

6 reviews

)
Preventing Teen Suicide
Teen suicide is the 3rd largest killer of young adults between the ages of 15-24. You and I can prevent it.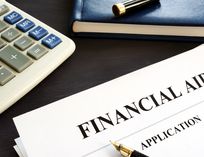 Free Boarding Schools
Thinking about sending your child to boarding school but are concerned that you can't afford it? Here are several free boarding schools as well as several schools that offer tuition-free educations for students from qualified families.
Is Your Skill Set Still On Release 3.0?
If you've been teaching for a while, and find yourself looking for a new position, an updated skill set will help make you competitive in today's job market.