The Peddie School - Review #4
Reflections and Advice:
1.) What do you think makes your school unique relative to other boarding schools?
I really enjoyed the fact that we had family style dinners. It allowed students of all grades and teachers from all disciplines to communicate with one another. The sense of community at Peddie is what made it great.
2.) What was the best thing that happened to you in boarding school?
Peddie has chapel speakers twice a week. While nothing life changing happened to me, a lot of people felt moved by a lot of the speaker. Peddie has strong core values that they preach, which definitely shaped me to who I am today.
3.) What might you have done differently during your boarding school experience?
Sounds ridiculous but nothing . I found a great group of friends from the beginning and the advice I received with be yourself. So that is the advice I would give anyone at Peddie.
4.) What did you like most about your school?
I have mentioned it many many times in previous answers, but the community. The community among students and students and faculty.
5.) Do you have any final words of wisdom for visiting or incoming students to your school?
Just be yourself and see where that takes you.
Academics:
1.) Describe the academics at your school - what did you like most about it?
The academics are very strong at Peddie. The teachers really try to challenge there students with college proof and difficult test. Looking back, I use to complain about the fact thought I could not take a certain AP class without taking the normal class first. But now I realize that Peddie was right and thats shows from the high AP scores Peddie has.The English program there is also first class. Everyone felt that they had the best English teachers. They were both insightful and mentors for us. Yes they were hard graders but that made us work harder and were always there to help us.
Athletics:
1.) Describe the athletics at your school - what did you like most about it?
Athletics was always a big part of Peddie. The Blair Peddie Rivalry was what every student looked forward too. There was always support at every level in each sport, which is unique and marvelous.
Art, Music, and Theatre:
1.) Describe the arts program at your school - what did you like most about it?
The Music program was also very strong at Peddie. All the faculty are very well qualified. They were broadway performers, ivy league grads, etc. They are also known for having the most loving personalities. They really care about the students and will take time out of they day to help a student. They perform very well in national competition as well. Always preparing well and scoring high.
Extracurricular Opportunities:
1.) Describe the extracurriculars offered at your school - what did you like most about it?
Peddie requires 40 hours of community service, but It was very easy to obtain. There was community day, which enjoyed kids from the town around it to play carnival games and do science experiments with 5-10 year olds. Many students volunteered at school events were they could watch sporting events and also help there school. Community service being encourage promoted a lovable community.
Dorm Life:
1.) Describe the dorm life in your school - what did you like most about it?
Dorm life was fantastic The dorm supervisors were well liked or well respected. They brought us food every Saturday. They loved watching the game with us and participating in dorm events. Some of them were our teachers so they also tutored us.
Dining:
1.) Describe the dining arrangements at your school.
I loved the self serve aspect of our dining food. I talked about the family style dinners above but once again I thought that was great for the school. Sunday brunch was a big deal and the food was very good.
Social and Town Life:
1.) Describe the school's town and surrounding area.
The time food was very good. Top quality pizza and subs. It had an interesting dynamic because it was a sanctionary city and they seemed to be a divide and bitterness towards people
2.) Describe the social life at your school - what did you like most about it?
I loved how everyone knew everyone and it was cool to hang out with everyone. This includes students from all ages. Recently a senior my freshman contacted via linkedin and it was not too surprising that happened.
While most boarding schools are smaller than public or even private day schools, Peddie was unique because we only had around 500 kids for all four of my years there. Another unique aspect was our. . .
Peddie is all about community! It's a co-educational school with a focus on service and community. . .
The Peddie vs. Blair rivalry undoubtedly sets Peddie apart, as the rivalry is the oldest in NJ (since 1903). Blair week is such a memorable week in the life of a Peddie student and no. . .
Show more reviews (

10 reviews

)
Preventing Teen Suicide
Teen suicide is the 3rd largest killer of young adults between the ages of 15-24. You and I can prevent it.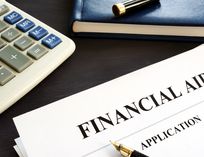 Free Boarding Schools
Thinking about sending your child to boarding school but are concerned that you can't afford it? Here are several free boarding schools as well as several schools that offer tuition-free educations for students from qualified families.
Is Your Skill Set Still On Release 3.0?
If you've been teaching for a while, and find yourself looking for a new position, an updated skill set will help make you competitive in today's job market.