The Hotchkiss School - Review #7
Reflections and Advice:
1.) What do you think makes your school unique relative to other boarding schools?
Hotchkiss has excellent advisors who go out of their way to make sure students are happy, healthy, and challenged. They often have meals with you and offer their homes for cookie baking. You get to know their families. They can help you make tough decisions you might normally turn to your parents for, like whether to stick with an unproductive SAT prep class or how to deal with a competitive friend. I am still in touch with mine.We also have dinner-table style classrooms, in English, for example, which help foster discussions. It's a less teacher-centric structure, and I really enjoyed them. I often didn't speak much in class, but in these types of classes I felt very comfortable and tended to express myself more.
2.) What was the best thing that happened to you in boarding school?
I grew up a lot, as one does in high school. Maybe the best thing was that the school provided so many different ways to spend your time, but in a structured way, so that I learned to be a very productive person (whether I wanted to or not). For instance, we had study hall every weekday for the first two years. I developed a sense of discipline I don't think I would have found anywhere else, especially not in school back at home. We all worked very hard, and learned to deal with constant stress, which was bad in some ways and good in others. I developed good study techniques, and I basically taught myself to be very good at learning. I applied this in college.
3.) What might you have done differently during your boarding school experience?
I would say not to worry so much. I worried a lot about how I'd fit in, what to pack, which classes to take, etc. But it's such a fun, tough, exciting, and emotional experience that there's not really a way to prepare for it. I wouldn't have done anything differently.
4.) What did you like most about your school?
I loved the library. I remember watching people play kickball from the top floor, reading Edgar Allen Poe poems, and listening to music. The library was the place I discovered and watched a lot of films I ended up re-watching in my Spanish, anthropology, and English classes in college. There are endless little nooks to hole up in. I also liked hanging out in the library with friends, studying, quizzing each other, spending eight hours a day there during exam season.
5.) Do you have any final words of wisdom for visiting or incoming students to your school?
No specific dorms. Try out new sports. Take advantage of the wild gym, because it'll probably be nicer than your college gym. Enjoy the people you meet there and don't worry too much about how you're fitting in. And respect the folks working in the cafeteria, the janitors, the people in the snack bar.
Academics:
1.) Describe the academics at your school - what did you like most about it?
I liked how involved the teachers were, and how you could interact with them throughout the day. You could greet your German teacher in the hallway, or chat with your history teacher who also happened to live on your floor. Everyone was very accessible and open, and I felt comfortable approaching teachers with questions or just to have a conversation outside of class whenever I needed. I also loved daily themes, which were short, freestyle papers you wrote several times a week sophomore year. These taught you not to wait for inspiration to write, and not to procrastinate, but to sit down and get used to thinking out your ideas on paper.
Athletics:
1.) Describe the athletics at your school - what did you like most about it?
The athletics program at Hotchkiss was phenomenal. Our coaches were amazing; I'm thinking especially of my volleyball coach. Everyone has to do a sport, or a special project, and this caused me to try things I normally wouldn't have, like lacrosse. I did yoga one semester, and rock climbing in the spring. I went kayaking and learned to use a GPS in outdoor leadership. Our athletic center is amazing, with an Olympic-sized swimming pool, squash courts, indoor track, great weight room, etc. The trainers are also wonderful. I sprained my ankle a few times, and they did an excellent job helping me recover. Our volleyball team won the New England Championships my senior year. Most teams seemed pretty competitive.
Art, Music, and Theatre:
1.) Describe the arts program at your school - what did you like most about it?
I did not participate much in Visual Arts, and not at all in music or theatre, but I remember really enjoying some of the art shows and productions. There is a new music hall (or it was new when I was there), and I think part of my enjoyment and appreciation of classical music stems from going to watch students and professionals play there. Friends who were wrestlers and football players took ballet. It seemed like whatever you wanted to do or try, you could do it. The school seems very committed to the arts, and has an art gallery with rotating shows.
Extracurricular Opportunities:
1.) Describe the extracurriculars offered at your school - what did you like most about it?
There were so many different clubs you could join, and opportunities to volunteer with various organizations. I participated and later ran German club. We watched a lot of German movies and had meals together. I volunteered at a retirement home. There are chances to travel, like to Antarctica. My sister did a semester in Tasmania. What I find most interesting now are the chances to help work on the farms that produce food for the school, with planting, planning, harvesting, etc.
Dorm Life:
1.) Describe the dorm life in your school - what did you like most about it?
Dorm life was fun. My first year I was in one of the only triples, but usually you have a double or a single room. There are feeds, where a proctor sets out cookies she's baked or pizza or chips and dip, and everyone comes out to socialize. For my first two years there was a mandatory study hall where you had to stay in your room, and after you could go out to the main building for half an hour to hang out with friends in other dorms. With a doctor's note you can have a fridge in your room, but many don't. I believe room selection occurred by lottery.
Dining:
1.) Describe the dining arrangements at your school.
There was a dining hall with a salad bar, hot food, and a fro-yo machine/dessert area. Fruit was always out for snacking. I really enjoyed the food there. It was better than the food at college. There are different kinds of tables where you can sit. It was a friendly, family-dinner type atmosphere. The cafeteria was open for certain hours, but you could also go to the snack bar and pay for food. There was no assigned seating except for special occasions.
Social and Town Life:
1.) Describe the school's town and surrounding area.
There were a few restaurants that we went to in town. We'd usually take a taxi or go with a faculty member who drove. I didn't make it to town often. The surrounding area was beautiful for long runs, and I liked exploring the woods on the weekends, sledding on the golf course, or walking to the waterfall to sit and read.
2.) Describe the social life at your school - what did you like most about it?
I liked how easy it was to interact with a huge variety of people. I came from a small town, so this was not something I was used to. The social life can be a little clique-y, and can be difficult for some who are homesick. But living in the dorms and playing sports provides a lot of different opportunities to get to know people. I appreciate the friends I've made there, and I'm still in touch with a lot of them. Hotchkiss was a special place, and the part of the experience I valued most was the friendships I made there.
Hotchkiss's campus had TWO ice hockey rinks and we also have a legendary field hockey team. Our Varsity Field Hockey team won the New England Championships 10 years in a row and then two years. . .
Hotchkiss is a medium-sized (approximately 600 students), New England boarding school nestled snugly in the hills of rustic Northwestern Connecticut. The school sits on the beautiful Lake Wononskopomuc, on which its highly accomplished sailing team. . .
Hotchkiss is a great institution. While I, like many boarding school students, have a love hate relationship with the school, it gave me more gifts than I can ever repay. Our school is taught under. . .
Show more reviews (

6 reviews

)
Preventing Teen Suicide
Teen suicide is the 3rd largest killer of young adults between the ages of 15-24. You and I can prevent it.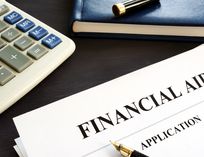 Free Boarding Schools
Thinking about sending your child to boarding school but are concerned that you can't afford it? Here are several free boarding schools as well as several schools that offer tuition-free educations for students from qualified families.
Is Your Skill Set Still On Release 3.0?
If you've been teaching for a while, and find yourself looking for a new position, an updated skill set will help make you competitive in today's job market.