The Hotchkiss School - Review #4
About the Author:

College Enrolled
New York University
Home Town, State (Country)
Seoul, none
Years Attended Boarding School
4
Activities During Boarding School
I was one of the co-captains of the cross country team. I played ice hockey and track. As for student organizations, I participated in theatre productions as a crew or an orchestra member a few times. I was also an editor of the school newspaper, the Hotchkiss Record. I headed HTV, a film club.
Review

Description

NYU

Hotchkiss's campus had TWO ice hockey rinks and we also have a legendary field hockey team. Our Varsity Field Hockey team won the New England Championships 10 years in a row and then two years. . .

University of Michigan

Hotchkiss is a medium-sized (approximately 600 students), New England boarding school nestled snugly in the hills of rustic Northwestern Connecticut. The school sits on the beautiful Lake Wononskopomuc, on which its highly accomplished sailing team. . .

University of Notre Dame

Hotchkiss is a great institution. While I, like many boarding school students, have a love hate relationship with the school, it gave me more gifts than I can ever repay. Our school is taught under. . .

New York University

One of the main aspects of Hotchkiss that makes it unique from other boarding schools is its Main Building. There is one central building that houses most of the academic classes, the dining hall, the. . .

Georgetown University

You wouldn't expect a school with such a classic appearance to be so progressive, but Hotchkiss manages to do it all. More than any other boarding school, Hotchkiss leads the way in embracing new technologies. . .

Show more reviews

(4

reviews)
May 10, 2018
The ideas and suggestions offered here are aimed at the small to medium-sized schools which have limited marketing resources.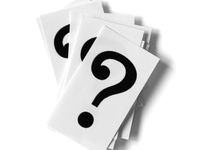 May 09, 2018
Inevitably at some point while you are looking at boarding schools, your child will ask what it's like living at boarding school. Here are some answers to those questions.
May 03, 2018
The quality of a summer camp depends very much on the quality and experience of the folks running it. When you select a summer program run by a boarding school, you are getting a program with experienced, well-organized professionals at the helm. More here.