The Hotchkiss School - Review #4
Reflections and Advice:
1.) What do you think makes your school unique relative to other boarding schools?
One of the main aspects of Hotchkiss that makes it unique from other boarding schools is its Main Building. There is one central building that houses most of the academic classes, the dining hall, the library, the administrative offices, etc. The students, faculty, staff, and families all gather during the day in this building, creating a sense of community.
2.) What was the best thing that happened to you in boarding school?
I've met my advisor there. We still keep in touch. He still gives me life advices and invites me back on campus whenever I'm nearby. He helped me mature enough to go to college and even when I was doing my military service, he always showed support and kindness. He was a great mentor and a great teacher from day 1 of freshmen year of high school.
3.) What might you have done differently during your boarding school experience?
My biggest advice for anybody going to boarding school is to enjoy it. Because everyone's very ambitious, people tend to forget the beauty around them. Hotchkiss is an amazing place and people tend to forget that in midst of the academics, sports, etc. It's important to take a step back once in a while and be grateful for everything and to just to enjoy the view.
4.) What did you like most about your school?
I loved the people. Hotchkiss provided us with a sense of community. Even now, years after Hotchkiss ended and we're well into our college and adult lives, my best friends are friends that I made at Hotchkiss.
5.) Do you have any final words of wisdom for visiting or incoming students to your school?
Final words of wisdom: try to visit all of the cabins in the woods. Hotchkiss is surrounded by the woods and there are cabins dispersed within it. Most Hotchkiss students go through their high school career not having been to many of them. I highly encourage you to take the time and effort to visit at least some of them. Take a friend with you, take a book, take your drawing pencils, whatever it is---- go enjoy the campus and the life that you have at Hotchkiss!
Academics:
1.) Describe the academics at your school - what did you like most about it?
The faculty is amazing. Because a lot of the classes are taught around a harkness table, we are constantly engaged in discussions that continue outside of the classroom. The faculty lead these discussions in the classroom and instill inspiration for the students to take it elsewhere. They are incredibly supportive with all aspects of the student life.
Athletics:
1.) Describe the athletics at your school - what did you like most about it?
I loved the camaraderie formed through sports. Everyone is required to play a sport, thus making it impossible to not meet people that you wouldn't have gotten to know otherwise. The mandatory participation allowed us to create new friendships that I still maintain today.
Art, Music, and Theatre:
1.) Describe the arts program at your school - what did you like most about it?
The facilities are amazing. Especially for music and visual arts, because the classes are housed downstairs of the Main Building, the students are look out over the golf course and the lake. It's an amazing view. It's inspirational. And of course, there are so many opportunities to develop your craft and they come slamming in front of you.
Extracurricular Opportunities:
1.) Describe the extracurriculars offered at your school - what did you like most about it?
Most extracurricular activities are optional, but most everyone participates in them. It's a great way to make friends and perhaps learn something new. Some clubs tend to be more intense than others, but it's really about how much you put into it. Many of the clubs are student-run, meaning that although there is a faculty advisor, the students make the decisions and run the clubs. The students are always encouraged to try new things. There are a myriad opportunities for grants and allotments to accommodate these ambitions.
Dorm Life:
1.) Describe the dorm life in your school - what did you like most about it?
Most of the rooms are singles. That was my favorite part. I had a single room for all four years and most of my friends did, too. We always had privacy and a room to ensconce in after a hard day of school.
Dining:
1.) Describe the dining arrangements at your school.
It's buffet style. The food is amazing. A lot of the food comes from the school farm, making it that much better. The served food tends to be really healthy food with a lot of options.
Social and Town Life:
1.) Describe the school's town and surrounding area.
Every weekend, there was a bus that ran from the school to Millerton, NY, a small nearby rural town. We could get snacks and go to local restaurants. There was also a movie theatre there to catch up on the latest movie.
2.) Describe the social life at your school - what did you like most about it?
I liked the fact that it was centered around the Main Building. A lot of the students would hang out there after classes ended and in the evenings. Even without cellphones and internet, the social life at Hotchkiss never ended because we were always surrounded by each other.
Hotchkiss's campus had TWO ice hockey rinks and we also have a legendary field hockey team. Our Varsity Field Hockey team won the New England Championships 10 years in a row and then two years. . .
Hotchkiss is a medium-sized (approximately 600 students), New England boarding school nestled snugly in the hills of rustic Northwestern Connecticut. The school sits on the beautiful Lake Wononskopomuc, on which its highly accomplished sailing team. . .
Hotchkiss is a great institution. While I, like many boarding school students, have a love hate relationship with the school, it gave me more gifts than I can ever repay. Our school is taught under. . .
Show more reviews (

6 reviews

)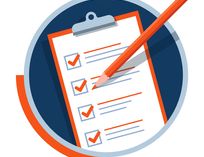 Employment: Common Questions And Answers
Want a change of pace? Fristrated and overwhelmed by your present teaching position? How about teaching in a boarding school? We answer some of your questions here.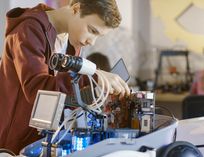 The Gifted Student
Your child is gifted. Congratulations! It's an awesome responsibility to parent a gifted child. So, what about high school? Check out boarding schools. They offer a rich array of resources and experience for teaching gifted children.