The Hotchkiss School - Review #3
Reflections and Advice:
1.) What do you think makes your school unique relative to other boarding schools?
Hotchkiss is a great institution. While I, like many boarding school students, have a love hate relationship with the school, it gave me more gifts than I can ever repay. Our school is taught under the humanities program which encourages learning across disciplines and around a round harkness table. I found many subjects were interdisciplinary and similar time-period and topics would be studied through different lenses. The level of academic rigor and expectations from teachers was extremely high and pushed you to be the best student you were capable of being. Classes were taught by caring teachers and incredible student-teacher relationships were formed. The campus is set in the hills of northwest Connecticut on the boarder of Massachusetts and New York. A bus on Sunday is available to Millerton, New York, the closest town and grocery store. The campus was rural and felt quite secluded but there was an amazing trail system and farm that spread throughout the over 200 acre campus. Central campus focused around a main building where most classes were held, a science building, an athletic facility across the street, and single sex dorms. During my time at Hotchkiss there was mixed age housing due to construction on campus and I am unsure if they have adopted this model permanently.
2.) What was the best thing that happened to you in boarding school?
Go to Hotchkiss. It will make you a better person. It will not be easy, you will find yourself in immense times of emotional doubt. You will get depressed at times. You will feel failure, inadequacy, and so much stress. However, you will also learn from incredible minds, meet amazing people, and develop into the strongest version of yourself. Hotchkiss pushes you in ways you'll never be able to recreate somewhere else and for that it is a special place.
3.) What might you have done differently during your boarding school experience?
Don't be afraid. The friends you make right away will most likely not be your best friends by senior year, but they are your friends for the time being so dont seclude yourself if you don't totally feel at home with them. Regardless, open up to people. It is a scary and vulnerable time for everyone and your peers are going through the same things as you are. There is a great support network at Hotchkiss, reach out to your teachers, peers, faculty, and even the counselors (don't be embarassed, almost the whole student body sees them at least once). People at Hotchkiss want to see you succeed.
4.) What did you like most about your school?
I learned a lot, I met great friends, I was pushed academically, mentally, and physically, and I came out a better person. You too can have this expierence. It will change your life, I promise. Also, there is no greater feeling than getting the diploma and knowing you survived that place.
5.) Do you have any final words of wisdom for visiting or incoming students to your school?
Check out the woods!! Terrapin Station was my favorite cabin but there is also Rangers, Mars Hotel, and Shelter from a Storm. Also there is a hidden tree house, but I wont tell you where it is. There is so much beauty right on campus and the woods have so many nooks and crannies to be explored. Go for a hike when you feel like you need a break. You will find peace of mind there.
Academics:
1.) Describe the academics at your school - what did you like most about it?
I was deeply challenged by the academics at Hotchkiss. Do not be fooled, this will be the most academically intense school you will ever attend. However, don't be deterred, they will make you into a student that can handle this workload. You will learn to write in all of your classes, including the science courses that you take. Humanities often feels forced but you come out of the program knowing how to think critically about a subject and make cross discipline connections. There are more connections between history, english, philosophy, and the arts than you could ever realize.Once you reach upper levels you are allowed to take more unique and in depth classes. One of my favorites was Middle Eastern History that surveyed from the early 20th century to present day. It was an incredibly difficult class and required a lot of reading but we also dissected the entire century of conflict that has torn a region of the world apart. I also took an environmental science class that took many field trips and has us examining water samples, testing tree density, and observing nature up close.
Athletics:
1.) Describe the athletics at your school - what did you like most about it?
At Hotchkiss there are half day classes on Wednesday and Saturdays so that you can travel to play sports games. You become incredibly close with you team as you spend two hours a day in practice and several hours a week on a bus. All of the athletic programs are incredible and keep you in great shape. There are many options for teams and club sports but you are required to do an activity. You can also create your own after school activity which I did every winter. My sophomore year I made a book about the environmental initiatives at Hotchkiss. My Junior year I volunteered at a community center in Millerton, NY. My senior year I cross country skiied with a friend in the Hotchkiss woods every day. Athletics are fun and engaging at Hotchkiss and if you don't participate in a varsity or JV sport in the fall you can be a part of the Blue Mob that travels around and cheers during our rival sports day with Taft.
Art, Music, and Theatre:
1.) Describe the arts program at your school - what did you like most about it?
The arts at Hotchkiss is incredibly diverse and will make you think deeply about the process of creation. I danced, which is taught my Mrs. Wolf, a professional modern dancer. Each year she would bring in a visiting dancer to teach us and preform which was the highlight of the program. It was fun and a great stress reliever.The music and arts programs are filled with some of the most talented kids you will ever meet. The teachers push them to find their passion and become better artist. Student art is displayed all throughout the school and is a daily reminder of just how talented your peers are. A student produced music show is held each year that showcases the musical talents of many students and individual talents are shown during friday auditorium.
Extracurricular Opportunities:
1.) Describe the extracurriculars offered at your school - what did you like most about it?
There are lots of clubs at Hotchkiss that meet in the english wing at night after all the scheduled activities are over. There is a wide selection of clubs and the ability to create your own club is extremely simple. Clubs are welcoming and friendly and you will find yourself become a part of one, or five, quite naturally. Clubs are a great way to stay involved and many of them work on incredible philanthropic and community based projects.
Dorm Life:
1.) Describe the dorm life in your school - what did you like most about it?
All of the dorms are unique but have amazing spirit. It is so much fun to live with your friends. Underclassman have study hall on weeknights at 8pm and lights out is enforced at 11pm. The wifi shuts off at 10:45. There are often "feeds" or really just a bunch of food in your hallway after check in at 10pm and community life is organically fostered. You will become best friends with the people on your floor and your dorms including your roommate, proctors, and dorm faculty. They are all great communities. You live in a different dorm each year but you can elect to maintain the same roommate.
Dining:
1.) Describe the dining arrangements at your school.
The dining hall does a great job of locally sourcing the food and making sure there is a diverse range of options. The stir fry station is a hit as well as the salad and sandwich bar. The food is usually really great except for the korean beef taco night... I don't know what thats all about. Boys and girls tend to be segregated in the Dinning hall which is unfortunate and there is a hierarchy of tables where senior boys sit at the head of the dinning hall. It's stupid and only you can change that standard.
Social and Town Life:
1.) Describe the school's town and surrounding area.
Millerton, New York is the closest town, about 10 minutes away. There is a bus provided on sundays and teachers will take you in if you need something from CVS. There is a movie theater, a dinner, an awesome milkshake/ice cream parlor, antique shop, Saperstien's (I wont tell you what that one is... just go.), and some great restaurants. Overall it is extremely rural but it has a great charm to it that you will hate and love. A train runs from Wassaic (20 min away) to NYC Grand Central that takes about 2 hours.
2.) Describe the social life at your school - what did you like most about it?
Social life at boarding school is amazing. You become intensly close to some of the best friends you'll ever have. You are also surrounded by some of the most intelligent, talented, funny, and interesting kids you will ever meet. On Wednesday from 9-10pm people socialize and hang out in the snack bar. You will find yourself in the snack bar a lot. Get an Egg-o-bagel, they're to die for. Social connections happen naturally, and you might feel alone at first especially since leaving home at such an early age is scary, but you will make friends. They try to host activities on the weekends but really you just end up hanging out which is how you become so close with your friends. Its boring, but its also so much fun.
Daily Schedule:
Weekday
9:00 PM
Clubs/Free Time/ Study Hall
Hotchkiss's campus had TWO ice hockey rinks and we also have a legendary field hockey team. Our Varsity Field Hockey team won the New England Championships 10 years in a row and then two years. . .
Hotchkiss is a medium-sized (approximately 600 students), New England boarding school nestled snugly in the hills of rustic Northwestern Connecticut. The school sits on the beautiful Lake Wononskopomuc, on which its highly accomplished sailing team. . .
Hotchkiss is a great institution. While I, like many boarding school students, have a love hate relationship with the school, it gave me more gifts than I can ever repay. Our school is taught under. . .
Show more reviews (

6 reviews

)
Preventing Teen Suicide
Teen suicide is the 3rd largest killer of young adults between the ages of 15-24. You and I can prevent it.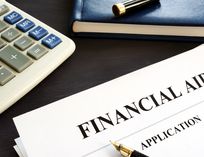 Free Boarding Schools
Thinking about sending your child to boarding school but are concerned that you can't afford it? Here are several free boarding schools as well as several schools that offer tuition-free educations for students from qualified families.
Is Your Skill Set Still On Release 3.0?
If you've been teaching for a while, and find yourself looking for a new position, an updated skill set will help make you competitive in today's job market.