The Hotchkiss School - Review #2
Reflections and Advice:
1.) What do you think makes your school unique relative to other boarding schools?
Hotchkiss is a medium-sized (approximately 600 students), New England boarding school nestled snugly in the hills of rustic Northwestern Connecticut. The school sits on the beautiful Lake Wononskopomuc, on which its highly accomplished sailing team competes and practices. It operates on a traditional, semester schedule and employs a six-day academic week with Wednesdays and Saturdays being half-days. Dress code is formal.
2.) What was the best thing that happened to you in boarding school?
The best thing that happened to me in boarding school was the study habits and work ethic it helped me develop. My transition to college was easy and smooth, and I found school considerably easier than most of my friends, entirely as a result of my time spent at Hotchkiss. Hotchkiss truly prepares its students for success in college and the real world.An achievement of which I'm particularly proud is when my team won the Bow-Tie Bowl my junior year, an annual quiz-bowl style trivia tournament that is one of Hotchkiss' longest standing traditions. The tournament follows a March Madness-inspired bracket and sees wide participation from all areas of the school. Teams are comprised of either two students and a member of the faculty, or three students. My team was an all-student team, and was the first to win in over 10 years.
3.) What might you have done differently during your boarding school experience?
I would have taken greater advantage of all the opportunities Hotchkiss has to offer, both in and outside the classroom. I wish I took more interesting classes and joined additional clubs, as well as experimented athletically. Hotchkiss offered many sports I had never played before that were still open to students who had no prior experience, such as sailing, squash, and crew. I would recommend to all new students to try something new that they haven't done before, especially in their beginning weeks at Hotchkiss. Even if it seems weird or strange or is something out of your comfort zone, it is these unique experiences that make Hotchkiss so formatively special and you grow as a person.I would also recommend getting to know your faculty members on a personal basis. One of the things unique to boarding school that I loved about Hotchkiss was seeing my teachers outside the classroom. Having come from a large public school where students had very impersonal, unremarkable relationships with faculty, it was exciting and refreshing getting to know the faculty as real people, outside their simple 'teacher' roles.
4.) What did you like most about your school?
What I loved most about boarding school was the relationships I made, both professional and personal. Professionally, the connections I've made and will always have in the incredibly diverse and accomplished Hotchkiss alumni network is unparalleled and will doubtlessly have lasting and yet-to-be-seen benefits as I begin my career search when I graduate from college in two years. Personally, the friendships I made during my time at Hotchkiss are unlike any other and will certainly remain with me throughout the entirety of my life. Hotchkiss has such a great sense of comfort and community, and is something I will always cherish and look back on fondly.
5.) Do you have any final words of wisdom for visiting or incoming students to your school?
I would highly recommend becoming involved with international programs at Hotchkiss. I was fortunate enough to spend spring term of my sophomore year studying abroad in Peru, living with a host family in Lima and taking classes at a local school. Hotchkiss is a member of Round Square, an international partnership of boarding schools around the world that encourages global, experiential learning. The office of international programs has a number of incredible opportunities for students to study, travel, work, and volunteer abroad, and amazing staff dedicated to helping you find the specific program that's perfect for you.
Academics:
1.) Describe the academics at your school - what did you like most about it?
Academics at Hotchkiss are rigorous and demanding. Teachers expect and receive high quality work and effort from their students. While the average workload varies from year to year and class to class, minimally 2-3 hours can be expected on a given night. While the overall academic environment is very competitive and rather cutthroat, I found it to be ultimately motivating and beneficial. What I liked most about Hotchkiss academics (and not able to fully realize and appreciate until I reached college), was how truly preparative they were, and how seamless they made the transition from high school to college. I adjusted to work and school at college considerably easier than the majority of my friends. The professors are all incredibly qualified and engaging, and the range and depth of available classes is especially diverse. Hotchkiss offers over 10 foreign languages and a wide variety of highly interesting science and humanities electives.
Athletics:
1.) Describe the athletics at your school - what did you like most about it?
Hotchkiss requires all students to participate in a sport of their choosing for each of the three athletic seasons: fall, winter, and spring. For most sports offered, there are four levels: varsity, junior varsity, thirds, and intramural, the first three of which compete interscholastically against other schools. Hotchkiss is in the Founder's League, and competes against other New England boarding schools such as Loomis Chaffee, Choate Rosemary Hall, Deerfield Academy, and Phillips Andover and Exeter. Under approval from respective faculty, students are able to opt out of the athletic requirement to pursue an extracurricular project of their choosing. Most students who do this tend to do so artistically, such as by doing a play either independently or through the Hotchkiss Dramatic Association, performing at a concert, or making an art project.
Art, Music, and Theatre:
1.) Describe the arts program at your school - what did you like most about it?
I was very involved in the theatre department at Hotchkiss, taking two years of theatre electives to satisfy the mandated arts graduation distribution requirement. The facilities are incredible; Hotchkiss finished a several hundred million dollar renovation in the early 2000s of their Elfers Music Hall and Arts Wing. All faculty are extremely well-versed and have many years of experience in each of their respective fields, as seen in the work of the equally talented students who come through their program.
Extracurricular Opportunities:
1.) Describe the extracurriculars offered at your school - what did you like most about it?
Hotchkiss has over 100 different extracurricular activities and organizations/clubs at school, all student run with a faculty advisor. Ranging from hobbies and pastimes such as Chess Club and Anime Club to non-profits/charities and academically focused clubs like the Kucetekela Foundation (which raises money for a school in Kenya), and Spanish and Business Clubs, there is most likely a club catered to whatever you're looking for. The variety is unparalleled, and offers endless opportunities to learn and become involved with something new and rewarding. If for whatever reason there is not a current club for your specific interest, you can meet with faculty and create it yourself, as several friends and I did when we formed Club HAM (Hotchkiss Association for Men) my junior year.
Dorm Life:
1.) Describe the dorm life in your school - what did you like most about it?
There are 12 dorms on campus, six boys' and six girls', three of each which are for underclassmen and upperclassmen. Freshmen and sophomores have mandatory check-in and study hall Monday-Friday from 8-10pm, and lights out by 11. Juniors and seniors do not have study hall, have check-in Monday-Friday at 10pm, and do not have lights out. Check-in is 11pm for all students on Saturdays, and there is no lights out. There is no study hall on Sundays, and check-in is 10pm for all students. What I loved most about dorm life is the sense of community it fosters. You inevitably become very close with everyone on your hall or floor, simply as a result of the sheer proximity and time everyone ends up spending together. Most students will live in singles throughout their time at Hotchkiss, and while you can not request specific dorms, many will request roommates in later years. There are vending machines in every dorm for late-night food access, and dorm faculty host various 'feeds' throughout the year.
Dining:
1.) Describe the dining arrangements at your school.
Overall, the food at Hotchkiss is great. While you may grow tired of it by your senior year, there is always great variety for students of all diet types to find something tasty and suitable to eat. There is always two or three hot entrees for each meal, as well as an omelette bar at breakfast, and stir fry station and salad, sandwich (with panini presses), pasta, and dessert bar at lunch and dinner. Breakfast is served from 7-9:30, lunch from 11:30-1:30, and dinner from 5-8, and students must be in full dress code if eating during the class day. The dining hall comfortably sits around 1,000 people. It is not assigned seating, and consists of many 8-10 person tables set up throughout the vicinity. The head chef and dining staff are committed to making the dining experience as pleasant as possible for everyone, and are always looking for student feedback and suggestions.
Social and Town Life:
1.) Describe the school's town and surrounding area.
I am not kidding when I say that Hotchkiss is in the middle of nowhere. Lakeville, CT is a desolately beautiful place. It is incredibly rural, and its population outside of Hotchkiss-related faculty and families is small. The nearest town is Millerton, NY, a 15 minute ride on the weekly shuttles running throughout the day on Sundays. Millerton has a large grocery store and a quaint downtown with coffee shops, a book store, a small movie theater, and a number of great restaurants. It is a great place to escape and get off campus on the weekend
2.) Describe the social life at your school - what did you like most about it?
Because there is little to do outside of Hotchkiss and in the surrounding area, there are a number of great activities on campus to keep students engaged and busy on weekends. The office of student life plans an activity for every Saturday night, ranging from hired performers like magicians and comedians, to monthly dances, often with a live band. Hotchkiss also has only about 6% day students; because the vast majority of students are boarders and live on campus who cannot always go home on weekend, campus is always bustling and active.
Daily Schedule:
Weekday
3:00 PM
sports practices/ athletics
8:00 PM
study hall (for underclassmen)
11:00 PM
lights out (for underclassmen)
Weekend
1:00 PM
sporting events/ athletics
Hotchkiss's campus had TWO ice hockey rinks and we also have a legendary field hockey team. Our Varsity Field Hockey team won the New England Championships 10 years in a row and then two years. . .
Hotchkiss is a medium-sized (approximately 600 students), New England boarding school nestled snugly in the hills of rustic Northwestern Connecticut. The school sits on the beautiful Lake Wononskopomuc, on which its highly accomplished sailing team. . .
Hotchkiss is a great institution. While I, like many boarding school students, have a love hate relationship with the school, it gave me more gifts than I can ever repay. Our school is taught under. . .
Show more reviews (

6 reviews

)
Preventing Teen Suicide
Teen suicide is the 3rd largest killer of young adults between the ages of 15-24. You and I can prevent it.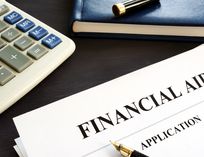 Free Boarding Schools
Thinking about sending your child to boarding school but are concerned that you can't afford it? Here are several free boarding schools as well as several schools that offer tuition-free educations for students from qualified families.
Is Your Skill Set Still On Release 3.0?
If you've been teaching for a while, and find yourself looking for a new position, an updated skill set will help make you competitive in today's job market.