South Kent School - Review #1
Review

Description

American University

Every student is required to participate in the Center for Innovation program. The program is designed to encourage students to live sustainably and be aware of their carbon footprint. Twice a week the classes are. . .

University of Southern Maine

The Hillside, as SKS is affectionately called, has evolved with the times. The school has always taught its graduates how to survive in our world in such an impactful ways. Boys are taught how to. . .
May 10, 2018
The ideas and suggestions offered here are aimed at the small to medium-sized schools which have limited marketing resources.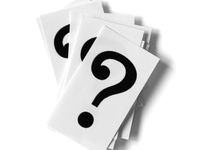 May 09, 2018
Inevitably at some point while you are looking at boarding schools, your child will ask what it's like living at boarding school. Here are some answers to those questions.
May 03, 2018
The quality of a summer camp depends very much on the quality and experience of the folks running it. When you select a summer program run by a boarding school, you are getting a program with experienced, well-organized professionals at the helm. More here.