Tabor Academy - Review #1
About the Author:

College Enrolled
Middlebury College
Home Town, State (Country)
Cazenovia, NY
Years Attended Boarding School
2
Activities During Boarding School
I participated in six seasons of theater at Tabor, from main stage to black box I was able to work with multiple talented directors and even produce and direct my own show. I also served as a residential dorm proctor and as a big sister of greater New Bedford.
Review

Description

Middlebury College

Tabor Academy's waterfront setting is what makes it so unique. With a strong marine science program and multiple research opportunities, its relation to the water and "school by the sea" motto makes it one of. . .

Northeastern University

Tabor's campus is on the ocean- the School by the Sea! This means two things. One, we get to enjoy a beautiful view- seeing the ocean through the windows, walking across beautiful green grass between. . .

UC Berkeley

The location on the water is one of the most unique and special parts of Tabor Academy. It enables students to swim in the spring, sail, row crew, and delve into marine science in a. . .

Bucknell University

One of the most unique aspects of Tabor is the location, while other schools may be close to the water, Tabor is ON the water. This is a great asset to the school in terms. . .

Washington and Lee University

The location on the Marion waterfront is definitely Tabor's most distinct and unique feature. For any students interested in marine biology, nautical science, or a related field, Tabor offers great courses that take advantage of. . .

Show more reviews

(2

reviews)
May 10, 2018
The ideas and suggestions offered here are aimed at the small to medium-sized schools which have limited marketing resources.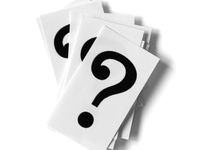 May 09, 2018
Inevitably at some point while you are looking at boarding schools, your child will ask what it's like living at boarding school. Here are some answers to those questions.
May 03, 2018
The quality of a summer camp depends very much on the quality and experience of the folks running it. When you select a summer program run by a boarding school, you are getting a program with experienced, well-organized professionals at the helm. More here.