Christchurch School - Review #2
About the Author:

College Enrolled
Wesley Theological Seminary
Home Town, State (Country)
Riverdale Park, MD
Years Attended Boarding School
3
Activities During Boarding School
I was a three year, three sports letterman and in my junior and senior years I won the Dick McDonague Best All-Around Athlete Awards. As stated earlier I was the first black to win the school's highest award, the Bishops Award. I also serves as a dorm supervisor as a junior and a dorm floor proctor as a senior. I was also elected senior class president. I was also chosen to be published as a top student in the 1976 Who's Who Among American High School Students.
Review

Description

Radford University

Our focus is revolved around the health of the Chesapeake Bay especially the Rappahannock River. We have a Cans for Oyster drive where we plant oyster seeds in the mouth of the river to clean. . .

Wesley Theological Seminary

I attended Christchurch School (CCS) from 1973 - 1976. I was one of the first African American students to attend and the seventh black to graduate from the school. I graduated with the distinct honor. . .

Ohio Wesleyan University

Christchurch helps all of their students truly find out "who they are" and what their strengths are. As a college and life preparatory environment, Christchurch succeeds in every way preparing their family of students to. . .

Salisbury University

A unique location overlooking the Rappahannock River in a rural area of Middlesex County of Virginia. A full waterfront with a varsity sailing and rowing team make CCS special. . .

Show more reviews

(-1

reviews)
May 10, 2018
The ideas and suggestions offered here are aimed at the small to medium-sized schools which have limited marketing resources.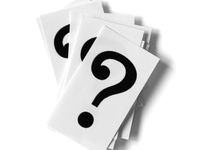 May 09, 2018
Inevitably at some point while you are looking at boarding schools, your child will ask what it's like living at boarding school. Here are some answers to those questions.
May 03, 2018
The quality of a summer camp depends very much on the quality and experience of the folks running it. When you select a summer program run by a boarding school, you are getting a program with experienced, well-organized professionals at the helm. More here.