Kent School - Review #1
About the Author:

College Enrolled
Brown University
Home Town, State (Country)
Wellesley, MA
Years Attended Boarding School
3
Activities During Boarding School
At Kent, I played varsity soccer and softball for three years and managed the girls varsity hockey team for two years. I was captain of the softball team for both my junior and senior year. I was an editor of the school newspaper, the KENT NEWS, and acted as a peer writing tutor, tour guide and peer counselor.
Daily Schedule:
Weekday
| | |
| --- | --- |
| 7:15 AM | Breakfast at the dining hall (DH) |
| 8:00 AM | First class of the day |
| 9:45 AM | All school meeting--either in the DH or chapel |
| 12:00 AM | Lunch in the DH |
| 2:45 PM | Classes end |
| 3:30 PM | Afternoon activities begin |
| 5:30 PM | Afternoon activities end |
| 6:00 PM | Dinner in the DH |
| 7:00 PM | Free time--spent in the dorms or the student center |
| 8:00 PM | Study hall (2 hours) |
Weekend
| | |
| --- | --- |
| 8:00 AM | Breakfast in the DH |
| 9:00 AM | Classes begin (3 classes on Saturday) |
| 11:30 PM | Classes end |
| 12:00 AM | Lunch in the DH |
| 1:00 PM | Interscholastic teams depart for away games |
| 2:00 PM | Interscholastic teams play games at home |
| 5:30 PM | Games end |
| 6:00 PM | Dinner in the DH |
| 8:00 PM | Blue Key run activities--dance or ice cream social etc. |
| 11:00 PM | Check-in at your dorm |
Review

Description

Brown University

Kent's emphasis on individualized education is one of the elements that sets it apart from other boarding schools. The Studies Office allows students to choose classes that interest them the most, when they have completed. . .

Dartmouth College

Campus is beautiful and landscape around it. It was very relaxing walking around campus and looking at the beautiful mountain algo and Housatonic river. Teachers and advisors were available 24/7 and always happy to give advice. . .

RPI

Our campus was right next to a mountain and a river, so hiking or playing in the river was a very common activity when the weather was good. We also had mandatory chapel service three times. . .

Eckerd College

The physical campus and surrounding areas of Kent School truly brought the campus to another level that few other schools had. The campus itself is set up so that the academic and residential buildings are. . .

Albion College

I hadn't attended any other boarding schools besides Kent, so I don't know much about other schools beyond what I saw when I visited other campuses for sporting events. From what I understand, Kent is. . .

Show more reviews

(16

reviews)
May 10, 2018
The ideas and suggestions offered here are aimed at the small to medium-sized schools which have limited marketing resources.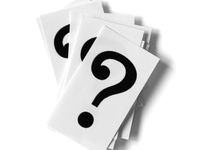 May 09, 2018
Inevitably at some point while you are looking at boarding schools, your child will ask what it's like living at boarding school. Here are some answers to those questions.
May 03, 2018
The quality of a summer camp depends very much on the quality and experience of the folks running it. When you select a summer program run by a boarding school, you are getting a program with experienced, well-organized professionals at the helm. More here.