Hebron Academy - Review #6
About the Author:

College Enrolled
Tuft University
Home Town, State (Country)
Canton, MA
Years Attended Boarding School
4
Activities During Boarding School
Participation in a sport was required each semester at Hebron. I was also in a jazz quartet, the glee club, and was allowed and encouraged to start a model railroad club. I always felt valued, important, and respected by faculty, administration, coaches, and fellow students.
Review

Description

Carnegie Mellon University

Hebron is my home and the home of hundreds of my peers. It is a tightly knit community filled with a highly engaging and focused energy. It is the kind of place where. . .

Trinity College

I loved everything about my time at Hebron. It was truly a community, without the cliques I had come to expect at public school - sure, people had their groups of friends, but no one. . .

Eckerd College

Hebron Academy is a small day and boarding school in rural Hebron, Maine about an hour outside of Portland. I began my Hebron career in 6th grade and continued on, graduating as a senior in. . .

South Dakota State University

The teachers were very helpful in assisting and facilitating learning in the classroom. The campus was small and the school community was comfortable and tranquil. There was the opportunity to get to know every one. . .

Bay State College

Hebron Academy was my home for 2 years and completely changed me as a person! During my time at Hebron Academy I was able to find myself, improve my academics tremendously going from an average. . .

Show more reviews

(1

reviews)
May 10, 2018
The ideas and suggestions offered here are aimed at the small to medium-sized schools which have limited marketing resources.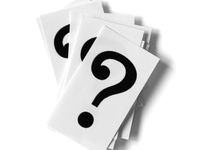 May 09, 2018
Inevitably at some point while you are looking at boarding schools, your child will ask what it's like living at boarding school. Here are some answers to those questions.
May 03, 2018
The quality of a summer camp depends very much on the quality and experience of the folks running it. When you select a summer program run by a boarding school, you are getting a program with experienced, well-organized professionals at the helm. More here.