Groton School - Review #2
Reflections and Advice:
1.) What do you think makes your school unique relative to other boarding schools?
Groton is unique in its campus set-up. It is centered around the "Circle" a large expanse of grass that is used as a soccer field in the fall and for lawn games in the spring. Every building opens up onto the Circle and it adds to the community feel of the school. Another unique aspect of the school is that every faculty member lives on campus, so they are heavily involved with the day to day life of the school.
2.) What was the best thing that happened to you in boarding school?
The teachers at Groton were probably the best part. They pushed each student to be the best they could be, and gave them the tools to achieve it. Graduating "Magna Cum Laude" was definitely a big achievement for me because I felt that it was an affirmation of a lot of hard work for me. I feel much more comfortable communicating with people I would have previously been intimidated by, and I feel like I can handle pretty much anything thrown at me in an academic setting.
3.) What might you have done differently during your boarding school experience?
I would have been more patient. You are going to get to know everyone really well eventually, and it will not take long before you find good friends naturally. There is no need to try and force anything in the first few weeks or months. I would advise kids to be as open as possible to trying new things and meeting new people. Boarding School is a very low pressure environment to join a club or even start one, something that cannot necessarily be said about college.
4.) What did you like most about your school?
As I have mentioned, I liked the teachers the most for reasons listed above.
5.) Do you have any final words of wisdom for visiting or incoming students to your school?
Definitely go down to the Boathouse if you have time. That whole area of campus is a favorite amongst the student body. Make sure you go into the Chapel, as it is just such a beautiful building. Make a peanut butter and jelly sandwich in the Dining Hall with three pieces of bread.
Academics:
1.) Describe the academics at your school - what did you like most about it?
Academics at Groton were definitely very rigorous. You end up doing a lot of work on a nightly basis, but it does not take long until you are used to it. As a result, you get a much better grasp of material than others at less strenuous institutions. In addition, you are extremely prepared for the workload once you get to college, and will likely be in more advanced classes than your peers. The teachers at Groton were one of my favorites parts of the school. They were engaging, they cared, and were always available to provide extra help or general counsel.
Athletics:
1.) Describe the athletics at your school - what did you like most about it?
Athletics were definitely taken seriously at Groton. They have a great weight room as well, and a Strength and Conditioning Coach who will help you get the most out of it. The ISL is an extremely competitive league in all sports, but Groton manages to compete well at most of them. The coaches in general are nothing special, but they are definitely passionate and care about the team as a whole.
Art, Music, and Theatre:
1.) Describe the arts program at your school - what did you like most about it?
The Theater program had an amazing entirely separate Performing Arts Center that enabled them to put on awesome plays and musicals. I was never involved in the program personally, but heard great things about it always. The Music program was pretty incredible, with a lot of really talented teachers and students. It is not unusual to go see a performance at Groton and be wowed by every participant. The Visual Arts program was similar to the Music program in the skill of both teachers and students. All programs had great facilities.
Extracurricular Opportunities:
1.) Describe the extracurriculars offered at your school - what did you like most about it?
My favorite part of the extracurricular activities at Groton was how easy it was to find a micro-community within an already small and accepting community. This factor meant that a lot of really great relationships were formed within extracurriculars. It was also incredibly easy to start a club if it did not already exist. Many Faculty members were willing to help with the creation and support of a club.
Dorm Life:
1.) Describe the dorm life in your school - what did you like most about it?
Being at college now, I finally realize just how nice the rooms were at Groton. Pretty much every room there is more spacious and better located than all the dorm rooms I have seen at college. Dorms become incredibly tightly knit communities very quickly, and Dorm Parents are very involved and fill that void that many students experience with their first time away from home. Several places delivered late at night but the universal favorite was Wok N' Roll, a local asian takeout spot that served huge platters of General Gao's Chicken and Rice.
Dining:
1.) Describe the dining arrangements at your school.
The Dining Hall at Groton may very well be one of the highlights of the school. There was a plethora of options every day and the food itself was essentially a home cooked meal. Once a week in the fall and spring there was a more formal Sit-Down Dinner, which served as a great way to get to know faculty and fellow students better. In addition, Groton recently added a "cafe" in the Schoolhouse, where you can go all day and get fresh, toasted bagels and coffee or hot chocolate. It is one of the most popular places to be on campus.
Social and Town Life:
1.) Describe the school's town and surrounding area.
Groton is an idyllic New England setting. The town itself does not offer a lot in the way of entertainment, and students stayed in Groton's massive campus for the most part. That being said, Groton is only an hour from Boston, and it was not uncommon for students to spend the weekend there.
2.) Describe the social life at your school - what did you like most about it?
With it being on the smaller side in terms of Student Body size, it was not uncommon for friendships over a couple of grades to form at Groton. As a result, many older students got experience acting as leaders without even really knowing it. Because of the small student body size, you get to know a majority of the school every year. This can be seen as a detriment or a positive, depending on your opinions of what sized school you are looking for.
Daily Schedule:
Weekday
4:00 PM
Sports Practice Begins
6:00 PM
Sports Practice Ends
Weekend
3:30 PM
Sports Games Start
I think the most influential part of Groton is it's emphasis on community. As an effect of the small size and commitment to inclusion, Groton skillfully combines the independence that comes with attending a boarding. . .
Groton is unique in its campus set-up. It is centered around the "Circle" a large expanse of grass that is used as a soccer field in the fall and for lawn games in the spring. . .
Groton is a small school in the countryside with immense resources and an extremely demanding academic atmosphere; the first word most students associate with the School is "intense." The School's long history and honored traditions. . .
Show more reviews (

16 reviews

)
Preventing Teen Suicide
Teen suicide is the 3rd largest killer of young adults between the ages of 15-24. You and I can prevent it.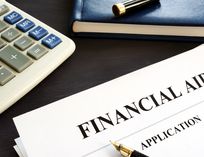 Free Boarding Schools
Thinking about sending your child to boarding school but are concerned that you can't afford it? Here are several free boarding schools as well as several schools that offer tuition-free educations for students from qualified families.
Is Your Skill Set Still On Release 3.0?
If you've been teaching for a while, and find yourself looking for a new position, an updated skill set will help make you competitive in today's job market.