The Peddie School - Review #13
Reflections and Advice:
1.) What do you think makes your school unique relative to other boarding schools?
As a student of color I never felt marginalized by the faculty or staff. Like other students, I was often invited into the homes of my teachers whether for a snack, to play with their kids, or to chat about my latest dilemma. Even though I had an advisor whom I was supposed to use as my "campus parent" I found that many other faculty members played that role.I found the strong emphasis on technology to be very helpful during my summer internships. Before the '97 academic year started all students received laptops. It was the first computer I ever owned and could not anticipate the use it was going to get. Along with required TI calculators, I ofetn used it for math and science classes. Even in my language classes I used my computer to give powerpoint presentations. By the time I obatined my first internship before my junior year, I was well versed in Excel and Powerpoint so I was given larger responsibilities.
2.) What was the best thing that happened to you in boarding school?
There, I realized how big the world is so I credit my love of cultures and languages to my experience at Peddie. At college I notice that many of the international students form tight cliques so I was fornunate to be at Peddie with such welcoming international students. Furthermore, Peddie encouraged learning about foreign cultures through events such as International Day.I came from a Junior High School in which I was the top student and arrived at Peddie only to receive C's on my first few papers. You can imagine how shock and disappointed I felt. But, since my teachers were sincerely concerned about my progress they made sure I understood well where I was going wrong. By the end of my Peddie career I was very confident in my writing.
3.) What might you have done differently during your boarding school experience?
It's normal to feel a little isolated and lonely the first few weeks, but really try to refrain from calling home so much; it'll only make you more home sick.If your first few grades are not what you're accustomed to, take advantage of the hours your teachers are on dorm duty, they really want to help you improve.
4.) What did you like most about your school?
The people were the best part. I remember them as unique individuals who contributed to a major part of my personal and academic growth.
5.) Do you have any final words of wisdom for visiting or incoming students to your school?
Go to the lake behind the arts building on warm nights; it's very peaceful. Here's a great way to get a work-out: Run to Rita's Water Ice, have a treat, and speed walk back.
Academics:
1.) Describe the academics at your school - what did you like most about it?
Peddie had healthy competition when it comes to academics meaning the students are very motivated but not cut-throat. There were some points in which I wanted a peer to explain something and they would do so without hesitation. Peddie students are confident in their academic ability and do not feel the need to keep insightful information to themselves.But what I liked most about the classes was how consistently passionate the teachers were. I especially remember how my Shakespeare teacher was able to bring the characters to life by presenting them as real people with real emotions not fictional characters from the mind of an obsure man that lived centuries ago.
Athletics:
1.) Describe the athletics at your school - what did you like most about it?
Even though an after school activity is mandatory, I liked the fact that students who did not want to do a sport could participate in artistic alternatives.
Art, Music, and Theatre:
1.) Describe the arts program at your school - what did you like most about it?
Since exploration is highly encouraged I attempted to act and enrolled in an introductory acting class. The class was pretty small, 5 students; this helped me be more comfortable. Because of that class I got the guts to perform in front of the sudent body. Though not cut out to be on Broadway, in retropspect, I appreciated the fact that my teacher encouraged me to try.
Extracurricular Opportunities:
1.) Describe the extracurriculars offered at your school - what did you like most about it?
As in most schools, the activities students do tends to define their role on campus. I didn't really feel confined to those parameters and enjoyed exploring the many activities that were offered. Even though a certain amount of volunteering hours were mandatory I felt compelled to go beyond the requirements after developing a personal commitment. Since Peddie is situated in a town that had a considerable amount of Central Amercicans, I took the opportunity, along with others, to use teach them English.
Dorm Life:
1.) Describe the dorm life in your school - what did you like most about it?
Each dorm has its own identity and feel. For example, the Masters Dorm is a mostly underclassmen girls' dorm and is the center of a lot of social activity (you'll find even a lot of day students here). I really like the time around Blair Day (week long school pride celebrations culminating in athletic competitions against Blair) when dorms bond like no other time during the school year. Dorms have to think of skits to perform and creative banners to hang. I fondly remember the harmless and tasteful pranks we would pull on some of the on-duty faculty. Room set-up: My roommates and I changed our room layout so many times, it even became a joke.
Dining:
1.) Describe the dining arrangements at your school.
Most of the food was pretty good. I especially enjoyed Sunday morning brunch were one could eat waffles and a wider variety of cereal. Our dining hall is really beautiful because there is a balcony before you walk down to the tables. From there and you can see down to the dining room and out into the Peddie Lake since the windows are very large. The family style dinners were the best.
Social and Town Life:
1.) Describe the school's town and surrounding area.
Most students would go to town for pizza. With a 15 minute walk you can watch a movie. And with a two minute walk you can catch a bus to New York City. I was mostly in town to volunteer.
2.) Describe the social life at your school - what did you like most about it?
I liked the fact that day students and boarders integrated pretty well which is great for boarders since they can be sources for rides off campus. Since Peddie is relatively small, most sudents knew each other so it was easy to get lost in a conversation with someone right before class. Social life basically revolved around the clubs or sports team you were in so I felt like I belonged to many social circles and not just one.
Daily Schedule:
Weekday
11:00 AM
X Period (Free Period)
12:30 AM
Lunch (Club Meeting)
6:00 PM
Family Style Dinner
8:00 PM
Study Hall (Dorm duty)
11:00 PM
Senior Free Time (HW)
Weekend
While most boarding schools are smaller than public or even private day schools, Peddie was unique because we only had around 500 kids for all four of my years there. Another unique aspect was our. . .
Peddie is all about community! It's a co-educational school with a focus on service and community. . .
The Peddie vs. Blair rivalry undoubtedly sets Peddie apart, as the rivalry is the oldest in NJ (since 1903). Blair week is such a memorable week in the life of a Peddie student and no. . .
Show more reviews (

10 reviews

)
Preventing Teen Suicide
Teen suicide is the 3rd largest killer of young adults between the ages of 15-24. You and I can prevent it.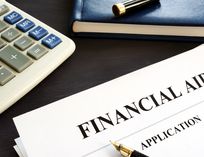 Free Boarding Schools
Thinking about sending your child to boarding school but are concerned that you can't afford it? Here are several free boarding schools as well as several schools that offer tuition-free educations for students from qualified families.
Is Your Skill Set Still On Release 3.0?
If you've been teaching for a while, and find yourself looking for a new position, an updated skill set will help make you competitive in today's job market.