Concord Academy - Review #5
Reflections and Advice:
1.) What do you think makes your school unique relative to other boarding schools?
Concord Academy, or CA as it's known by its students, provides an incredibly diverse and unique learning experience. I came to CA from a local public school system, and it definitely provided a lot more freedom---and responsibility to its students than that of the local high school. We were allowed free blocks in which you could relax, eat or study on campus as a freshman. Also unique was that there were no AP classes---the courses were AP level and sometimes even more advanced, but the school did not want to teach by a book and instead offered its teachers more freedom in structuring their classes. This meant that, although we were only a school of about 400, class choices were pretty good. I took Fiber Arts, advanced chemistry, and a course on collecting oral histories all in the same semester.
2.) What was the best thing that happened to you in boarding school?
I think I grew and matured as both a student and as an individual thanks to my experiences at CA. There was definitely a solid workload from day 1, but I think that the greater responsibility that the school provided me in comparison to my local public school prepared me for college very well. I significantly improved my time-management skills and I really felt like I could open up to my teachers and my advisors.
3.) What might you have done differently during your boarding school experience?
Definitely don't be afraid to try new things. It may seem intimidating at the club fairs with all of the different options for extracurriculars. I would also say that as a day student, I would have liked to take part in more weekend school events.
4.) What did you like most about your school?
I loved the sense of community and the connection that I had with my classmates. I went in and immediately realized that you can truly be yourself, and not fear judgment or a pressure to act "cool" like I had feared going into a new environment.
5.) Do you have any final words of wisdom for visiting or incoming students to your school?
Definitely be yourself as soon as you step on campus. The atmosphere is very non-judgmental and open—I felt that I truly knew most everybody in my class by the time I graduated. There's a real sense of community on campus, and definitely get involved in things that are outside of your comfort zone. Also, if you're a day student like I was, come to campus on weekends and hang out with boarders. There's free food and events on weekends in the form of school sponsored trips to restaurants, movie theaters, etc.
Academics:
1.) Describe the academics at your school - what did you like most about it?
I liked the freedom to choose from a wide range of courses. This meant that I could, mostly, take what I had wanted to take outside of the core English, science and math classes. Additionally, the teachers were great and individual attention was paid to every student in the form of a faculty advisor that you met with weekly. I would have liked a bit more consistency in terms of difficulty for the same courses. For example, some freshman English courses taught by different teachers were more difficult than others. Also, I wouldn't say that there was an openly competitive environment---the school's administration tried to do their best, but I do think that there was an unspoken competitive atmosphere during my upper class years when college applications/decisions came around.
Athletics:
1.) Describe the athletics at your school - what did you like most about it?
The sports teams, at least when I was a student, were not too competitive outside of the soccer team. This was good in that you could participate in sports that you would not have otherwise played at different schools, and try new things. However, if you are a serious athlete and that is your only goal, this may not be the school for you. I will say though that the sports teams have gotten more competitive since I graduated.
Art, Music, and Theatre:
1.) Describe the arts program at your school - what did you like most about it?
There were a lot of opportunities to try new things. I had never done any fiber arts in my life, and I'd always thought of myself as a non-artist. I discovered it as a passion though thanks to a great teacher. Theater was also very popular, along with the jazz band.
Extracurricular Opportunities:
1.) Describe the extracurriculars offered at your school - what did you like most about it?
There was a community service club opportunity that you could do in lieu of a sport during one of the three seasons during the school year. You could also volunteer at local soup kitchens and the church. The school also frequently sponsored on campus food drives, so the accessibility of volunteering opportunities was never a problem.
Dorm Life:
1.) Describe the dorm life in your school - what did you like most about it?
Rooms were a bit outdated as they were in historical buildings. Community within the houses was definitely very strong, though, and it was definitely something that the school focused on.
Dining:
1.) Describe the dining arrangements at your school.
I liked that dinner was self-serve and unlimited. Also, as a day student, you were allowed to have dinner and it was a part of your tuition. I stayed just about every weekday for dinner, usually after a sports practice.
Social and Town Life:
1.) Describe the school's town and surrounding area.
It's a small, quaint New England town. There wasn't too much to do and it did feel small after a few years at school, but it was pretty peaceful and there was good food and sights to see.
2.) Describe the social life at your school - what did you like most about it?
It's a really open community. People support each other and it seemed like my classmates really cared about the people next to them. It was a bit difficult to hang out with boarding students as a day student if you lived further from the school.
One of my favorite things about CA is the way people learn to work to be kind and open to people who aren't like them. There are people who think and work and act in. . .
The courses that I was able to take bordered on college-level courses. Since the course load consisted almost entirely of electives -- not just English, or Honors English, or AP English -- I was able. . .
There's a commitment around my school from students and faculty to social justice that fosters a very welcoming environment. There's so many resources and groups with the goal of making the community better for all. . .
Show more reviews (

6 reviews

)
Preventing Teen Suicide
Teen suicide is the 3rd largest killer of young adults between the ages of 15-24. You and I can prevent it.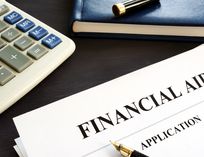 Free Boarding Schools
Thinking about sending your child to boarding school but are concerned that you can't afford it? Here are several free boarding schools as well as several schools that offer tuition-free educations for students from qualified families.
Is Your Skill Set Still On Release 3.0?
If you've been teaching for a while, and find yourself looking for a new position, an updated skill set will help make you competitive in today's job market.