Reflections and Advice:
1.) What do you think makes your school unique relative to other boarding schools?
Ottawa, Ontario, Canada's Ashbury College is a famous autonomous institution. It is renowned for offering a comprehensive education and establishing a kind and welcoming community. Let's talk about two facets of Ashbury College: its emphasis on character development and its academic achievement. Ashbury College is well known for its dedication to quality education. The school provides a demanding curriculum that pushes students to develop their full intelligence. It offers a wide variety of academic programs and courses that let students explore different subject areas and find their hobbies.
2.) What was the best thing that happened to you in boarding school?
Making lifelong friends: For many boarding students, making meaningful connections with individuals from various origins and cultures can be a major pleasure. Friendships can foster cherished memories and a strong feeling of community through their shared experiences, connections, and support. Extracurricular activity participation: Joining clubs, sports teams, or artistic efforts can lead to lifelong memories and possibilities for personal development. It can be satisfying and memorable to work with colleagues and other students to overcome obstacles or achieve achievement.
3.) What might you have done differently during your boarding school experience?
Getting used to the new environment: As a new student, it would be crucial to take my time getting used to the campus, the amenities, and the daily schedule of the school. To successfully navigate the unfamiliar environment, it would be beneficial to ask for assistance from staff, teachers, or other students. Establishing relationships: Establishing relationships with instructors, staff, and fellow students is crucial for assimilating into the school community. It might be beneficial to get involved in social events, join clubs, or have dialogues with classmates to forge connections and foster a sense of belonging.
4.) What did you like most about your school?
Strong Academic Program: Students frequently appreciate Ashbury College's challenging academic curriculum, which properly prepares them for post-secondary education. Small class sizes, knowledgeable instructors, and a rigorous curriculum all contribute to a positive learning environment. Warm Community: The sense of community at Ashbury College is highly valued by many students. They value the welcoming and encouraging environment that allows them to make enduring friendships and interact with peers from many backgrounds. Extracurricular Activities: There are many clubs, sports teams, and other extracurricular activities available at Ashbury College. Outside of the classroom, students value the chance to engage in worthwhile activities, explore their interests, and hone their skills. Experience as a Boarder: For boarding students, living on campus is frequently a big part of their time at Ashbury College. They can create strong relationships with their roommates, gain independence, and participate in a variety of boarding activities and events by living on campus.
5.) Do you have any final words of wisdom for visiting or incoming students to your school?
Accept the Opportunity: Consider your time at Ashbury College as a chance for development, education, and adventure. Step beyond of your comfort zone, embrace new experiences, and take advantage of the possibilities and resources that are at your disposal. Get Involved: Take part in events, groups, and extracurricular activities that interest you. It's a fantastic opportunity to expand your social network, learn new things, and have a well-rounded experience. Build Relationships: Spend the time developing deep connections with your classmates, teachers, and staff. Develop relationships, look for guidance, and work together with others. These connections can provide friendships, support, and direction throughout one's life.
Academics:
1.) Describe the academics at your school - what did you like most about it?
Ashbury College is renowned for its academic prowess and dedication to offering a demanding and thorough educational experience. Here is a summary of Ashbury College's academic offerings: The curriculum of Ashbury College is rigorous and comprehensive, including a wide range of courses. Students will receive a solid foundation in core topics like English, mathematics, sciences, social sciences, and languages thanks to the curriculum's design. The school also provides a wide range of elective classes that let students explore their interests and customize their education to fit their unique needs and goals. Advanced Placement (AP) Program: Ashbury College has a strong AP program that gives students the chance to enroll in college-level classes while still in high school and earn college credits.
Athletics:
1.) Describe the athletics at your school - what did you like most about it?
A strong athletics program is one of Ashbury College's greatest assets because it develops student involvement, physical fitness, and the growth of sportsmanship and teamwork. The school provides chances for students of various skill levels and interests through its extensive offering of sporting teams and activities. An outline of Ashbury College's athletics program is provided below:Soccer, basketball, rugby, swimming, tennis, track and field, cross country, volleyball, badminton, hockey, squash, and skiing are just a few of the several sports that Ashbury College provides. Students can explore various athletic endeavors and participate in activities that match their interests and talents thanks to the variety of sports that are offered.
Art, Music, and Theatre:
1.) Describe the arts program at your school - what did you like most about it?
Ashbury College provides students with chances to explore their creative talents, develop artistic skills, and participate in a variety of artistic expressions through its dynamic and comprehensive Visual Arts, Music, and Theatre programs. The school emphasizes appreciation for the arts, fosters artistic development, and fosters innovation. An outline of Ashbury College's visual arts, music, and theater program is given below: opportunity to learn photography, digital art, printmaking, pottery, drawing, painting, sculpture, and more. The program places equal emphasis on aesthetic principles as well as technical abilities, encouraging students to take risks, exercise critical thinking, and find their individual artistic voices.Art competitions and exhibitions: Ashbury College displays student work at exhibitions hosted both on campus and in the neighborhood. These shows give students a venue to show off their works and get credit for their creative accomplishments. Students may also get the chance to compete in regional and national art competitions, which would help them develop their abilities and receive visibility. Workshops and Visiting Artists: Ashbury College's Visual Arts program frequently hosts workshops and professional artists' visits, giving students the chance to study under seasoned professionals.
Extracurricular Opportunities:
1.) Describe the extracurriculars offered at your school - what did you like most about it?
A variety of extracurricular activities are available at Ashbury College to meet the interests of all students and to further their overall development. These activities give students the chance to discover their hobbies, learn new skills, take on leadership roles, and establish a sense of community within the school. Here is a list of Ashbury College's extracurricular activities: Clubs and Societies: Ashbury College has a thriving club and society culture that provides a variety of opportunities to accommodate various interests. Clubs for debate, Model UN, robotics, environmental awareness, community service, cultural appreciation, music, the arts, entrepreneurship, and other topics are available for students to join. Students can use these clubs as a platform to pursue their interests, participate in worthwhile conversations, work with peers who share their interests, and assume leadership positions. Ashbury College offers a variety of leadership opportunities for students to hone their leadership abilities and have a positive influence on the school community. Students can hold leadership positions in a variety of school-related activities and events or serve as prefects, peer mentors, club presidents, or members of the student council. These interactions foster self-assurance, group cooperation, problem-solving, and organizational skills. 
Dorm Life:
1.) Describe the dorm life in your school - what did you like most about it?
Residence Halls: Ashbury College's residence halls are kept up nicely and offer boarding students a cozy and secure place to live. The residence halls are furnished with conveniences like study areas, common rooms, and communal restrooms and laundry facilities. Students' safety and well-being are ensured in the residence halls by a committed residential staff. Ashbury College's boarding students are often paired with roommates, which encourages them to make friends and learn how to get along with others while sharing a living space. To foster a friendly and peaceful living environment, roommate arrangements are carefully arranged taking into account the interests, compatibility, and cultural backgrounds of the students.
Dining:
1.) Describe the dining arrangements at your school.
Ashbury College offers dining options to guarantee that students have access to wholesome meals and a relaxing dining experience. The school promotes a sense of community at mealtimes and recognizes the value of healthy eating practices. Here is a summary of Ashbury College's food options: Dining Facilities: Students at Ashbury College can eat in the college's designated dining halls. These buildings are made with the boarding community in mind, and they offer a warm, welcoming environment. food Plans: Ashbury College boarders often sign up for a food plan that takes care of their dietary requirements. The meal plan calls for eating breakfast, lunch, and dinner every day. The school provides solutions for kids with particular dietary needs while taking dietary restrictions and allergies into account. Healthy and Diverse Menu: Ashbury College's dining program is dedicated to serving healthy, balanced meals that assist students' overall well-being. There are many alternatives on the menu that can be selected to suit various palates and dietary requirements. A variety of hot and cold foods, vegetarian options, salad bars, fresh fruits, and beverages are available to students.
Social and Town Life:
1.) Describe the school's town and surrounding area.
The Canadian capital city of Ottawa is where Ashbury College is situated. Ottawa, which is located in eastern Ontario, offers a distinctive fusion of scenic landscapes, cultural hubs, and a bustling urban environment. The location where the school is located and its surroundings are described as follows: Ottawa City: As Canada's capital city, Ottawa is renowned for its deep history, breathtaking architecture, and numerous national landmarks. Ashbury College students get the chance to see the city's well-known sights, including ByWard Market, Parliament Hill, the Rideau Canal, the National Gallery of Canada, and the Canadian Museum of History. The city has a buzzing environment with lots of fun festivals, events, dining options, and retail areas.
2.) Describe the social life at your school - what did you like most about it?
Ashbury College provides a lively and welcoming social atmosphere that encourages friendships, involvement in the community, and personal development. The school offers a range of chances for pupils to engage in social interactions and activities. Here is a summary of Ashbury College's social scene: Boarding Community: The boarding program at Ashbury College fosters a tight-knit neighborhood where students live and study together. Students who board together have the chance to become close friends for life, share experiences, and build deep ties with their peers. The residential environment fosters a sense of support, companionship, and a common boarding experience.
A prominent boarding school in Ottawa, Canada, Ashbury College is renowned for its dedication to academic excellence and all-around education. In comparison to other boarding institutions, Ashbury College stands out for a variety of reasons. . .
Ashbury College is a well-known independent college located in Ottawa, Ontario, Canada. There are several aspects of Ashbury College worth discussing. The institution is well-known for its challenging academic curriculum and commitment to holistic education. . .
Academic Prowess: The academic excellence is highly valued at Ashbury College, which also provides a demanding and varied curriculum. The school offers a variety of programs and chances for students to explore their interests and. . .
Show more reviews (

9 reviews

)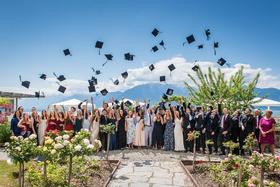 Nurturing Futures: A Journey through Boarding at Haut-Lac School in Switzerland
Nestled in the hills overlooking Lake Geneva in the French-speaking part of Switzerland lies an educational gem that embodies a unique blend of academic excellence, cultural richness and a profound sense of community. Founded over 30 years ago, Haut-Lac International Bilingual Day and Boarding School is now home to both 600 day students and a maximum of 30 boarders from around the world.
Navigating the Modern Maze: Emerging Challenges for Boarding Schools
Explore the pressing challenges facing boarding schools, from marketing difficulties and rising insurance costs to facility maintenance and recruitment of competent trustees and teachers. This article delves into these complex issues and proposes innovative strategies to overcome them.
What To Wear at Your Job Interview
Navigating job interviews can be stressful, but knowing what to wear shouldn't be. Our comprehensive guide covers the essential dress code tips for men and women interviewing at boarding schools. Make your first impression count with style and professionalism.