Reflections and Advice:
1.) What do you think makes your school unique relative to other boarding schools?
Ottawa, Ontario, Canada's Ashbury College is a famous autonomous institution. There are a number of elements of Ashbury College that merit discussion. The school is renowned for its demanding academic program and dedication to holistic education. Let's talk about two important factors: its rigorous academic program and its focus on civic engagement. Academic excellence is highly valued at Ashbury College, which also provides a demanding and varied curriculum. The school offers a variety of programs and chances for students to explore their interests and hone their critical thinking abilities. Along with more specialized courses in disciplines like business, technology, and the arts, the curriculum includes classic subjects like math, physics, humanities, and languages.
2.) What was the best thing that happened to you in boarding school?
Creating Lifelong Friendships: One of the most treasured elements of boarding might be making close friendships with other boarders. Living nearby peers enables shared experiences, late-night discussions, and support networks that can result in enduring friendships.Participating in a Diverse Community: Boarding schools frequently draw students from different ages, ethnicities, and nations. Being a member of a diverse community offers chances to discover various points of view, customs, and experiences, building a rich and inclusive environment.
3.) What might you have done differently during your boarding school experience?
Get Involved: Joining groups, organizations, or extracurricular activities that interest you is one thing to think about doing. You can meet new people, develop friends, and have a more fulfilling experience by actively participating.go Out to Others: It's critical to go out to classmates, professors, and staff members and introduce yourself. Making connections early on might provide you a sense of security and support in your new surroundings.Seek Advice: Don't be afraid to ask instructors, counselors, or mentors at the school for advice if you have any questions or concerns. They are there to help and support you as you get used to your new environment.
4.) What did you like most about your school?
Strong Academic Program: Ashbury College is renowned for its challenging academic program and dedication to success. In order to challenge students and get them ready for future study, the school provides a wide variety of courses, including advanced placement (AP) alternatives. An encouraging and intellectually challenging learning atmosphere is made possible by the dedicated instructors and individualized attention. Community Building: Ashbury College promotes a feeling of belonging and inclusivity. Students from all backgrounds can learn from and support one another in the school's inclusive environment thanks to its varied student body and instructors. The house system and different social gatherings also help to foster a strong sense of belonging and camaraderie.
5.) Do you have any final words of wisdom for visiting or incoming students to your school?
Take Advantage of the New Experience: Beginning at a new school may be both thrilling and difficult. Take advantage of the chance to socialize, learn about new things, and participate in different activities. Be willing to push yourself outside of your comfort zone and keep an open mind. Get Involved: Take part in organizations, clubs, and extracurricular activities that interest you. By participating, you can connect with like-minded peers, learn new skills, and create enduring friendships. Remember to give your own needs top priority. Get enough rest, eat healthily, and partake in enjoyable and relaxing activities. Success and happiness depend on you taking good care of your physical and mental health. Build Relationships: Create deep connections with other students, instructors, and staff. Making friends will improve your social life and give you a network of people to lean on during your time at Ashbury College.
Academics:
1.) Describe the academics at your school - what did you like most about it?
Ashbury College's academics are highly regarded and recognized for their thoroughness and rigor. In order to give pupils a well-rounded education and to prepare them for higher education and future employment, the school offers a wide and demanding curriculum. The following are some salient features of Ashbury College's academic program: Course offerings at Ashbury College span a wide range of subjects, including math, physics, humanities, languages, social sciences, and the arts. The curriculum is created to comply with the Ontario Ministry of Education's regulations, guaranteeing that pupils will have a solid academic foundation.
Athletics:
1.) Describe the athletics at your school - what did you like most about it?
Ashbury College has a strong athletics department that aims to promote physical health, sportsmanship, teamwork, and personal development. The school provides pupils with a variety of sporting options, competitive teams, and athletic events. The following are some significant features of Ashbury College's athletics program: Sports Teams: Ashbury College features a number of sports teams that participate in local, regional, and international competitions. The school provides a variety of sports, including swimming, tennis, squash, cross-country running, rugby, hockey, and more. For these teams, students can try out and represent the school in interscholastic events.
Art, Music, and Theatre:
1.) Describe the arts program at your school - what did you like most about it?
The dynamic Visual Arts, Music, and Theatre programs at Ashbury College encourage innovation, artistic expression, and a strong respect for the fine arts. Through a variety of courses, concerts, exhibitions, and group projects, the school offers students the chance to discover and grow their talents in the visual, musical, and theatrical arts. The visual arts, music, and theater curriculum at Ashbury College includes the following significant components: Graphic Arts Ashbury College's extensive visual arts program offers instruction in a variety of artistic methods, media, and styles. The options available to students include exploring digital art, photography, printmaking, sculpting, painting, and more. The program aims to foster students' artistic talents, creative thinking, and analytical capabilities. Courses and Ensembles in Music: Ashbury College offers a variety of music courses to suit students' interests and ability levels. Students can take classes in music history, composition, music theory, and a variety of instruments. The school offers students the opportunity to engage in and perform in a variety of music ensembles, including choirs, bands, orchestras, jazz bands, and chamber music groups.
Extracurricular Opportunities:
1.) Describe the extracurriculars offered at your school - what did you like most about it?
Many extracurricular activities are available at Ashbury College that cater to a variety of interests and give students the chance to pursue their hobbies, learn new skills, and interact with their peers. These activities enhance the entire educational experience for students and foster personal development, leadership potential, and a sense of belonging. The following are some significant features of Ashbury College's extracurricular activities: Clubs and Organizations: Ashbury College is home to a wide range of clubs and organizations that cater to a variety of interests. These include academic clubs (such as the debate, math, and science clubs), cultural, and special interest clubs (such as the photography, chess, and coding clubs). Sports & Athletics: Ashbury College offers many sports teams and chances for students to participate in physical activity. Basketball, soccer, hockey, rugby, volleyball, cross-country, track and field, swimming, tennis, squash, and more sports are available for students to compete in. Teamwork, physical fitness, sportsmanship, and healthy competition are all encouraged through the athletics program.
Dorm Life:
1.) Describe the dorm life in your school - what did you like most about it?
Students can participate in a boarding program at Ashbury College for a supportive and educational on-campus living environment. Ashbury College's residence halls promote freedom, personal development, and a feeling of community while maintaining a welcoming atmosphere for all students. The following are some significant facets of college housing at Ashbury: Residential Homes: Boarding students can live in one of the several residential homes at Ashbury College. The distinct personalities of each house encourage a sense of community and camaraderie among the occupants. The students are guided, supported, and mentored by house parents or resident advisors who keep an eye on the houses. At Ashbury College, living in the dorms is a special and rewarding experience that encourages personal growth, cultural awareness, and the acquisition of vital life skills. During their time at the school, students make lifetime friends and develop enduring experiences because to the welcoming and open environment.
Dining:
1.) Describe the dining arrangements at your school.
Ashbury College's dining options are created to offer students wholesome meals in a relaxing and friendly setting. During mealtimes, the school aims to promote a sense of community while providing a range of healthful food options, accommodating dietary preferences. The following are some significant features of the eating options at Ashbury College: Dining Hall: Students at Ashbury College eat their meals at the institution's designated dining hall. The dining hall, which offers a roomy and welcoming ambiance, serves as a hub for student gatherings. Both day students and boarding students can stay there.
Social and Town Life:
1.) Describe the school's town and surrounding area.
The bustling Canadian city of Ottawa, Ontario, where Ashbury College is situated, is home to an abundance of historical, cultural, and natural attractions. Students are exposed to a dynamic setting that blends urban conveniences with scenic beauty in the town where the school is located and the area around it. Here is a description of the town and neighborhood where the school is located: Ottawa: As Canada's capital, Ottawa has a wide variety of attractions and activities. Ashbury College students have access to a wide range of cultural venues, such as museums, art galleries, theaters, and concert venues. Students can explore and fully immerse themselves in the history and culture of the city at places like Parliament Hill, the Rideau Canal, and the ByWard Market in Ottawa.
2.) Describe the social life at your school - what did you like most about it?
The social scene at Ashbury College is active and varied, giving students lots of chances to form close relationships, partake in social interactions, and make priceless memories. The institution promotes a sense of neighborhood and invites students to take part in numerous social activities. The following are some significant facets of Ashbury College's social life: Student Clubs and Organizations: Ashbury College has many clubs and organizations for students that appeal to a range of hobbies and interests. These organizations give students a venue to interact with other students who share their interests, explore their hobbies, and take part in group projects. Students can discover opportunities to mingle and pursue their interests by joining a club, whether it be a debate club, cultural club, community service club, or special interest club.
A prominent boarding school in Ottawa, Canada, Ashbury College is renowned for its dedication to academic excellence and all-around education. In comparison to other boarding institutions, Ashbury College stands out for a variety of reasons. . .
Ashbury College is a well-known independent college located in Ottawa, Ontario, Canada. There are several aspects of Ashbury College worth discussing. The institution is well-known for its challenging academic curriculum and commitment to holistic education. . .
Academic Prowess: The academic excellence is highly valued at Ashbury College, which also provides a demanding and varied curriculum. The school offers a variety of programs and chances for students to explore their interests and. . .
Show more reviews (

9 reviews

)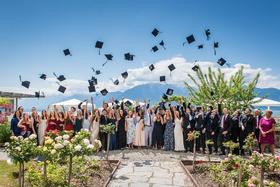 Nurturing Futures: A Journey through Boarding at Haut-Lac School in Switzerland
Nestled in the hills overlooking Lake Geneva in the French-speaking part of Switzerland lies an educational gem that embodies a unique blend of academic excellence, cultural richness and a profound sense of community. Founded over 30 years ago, Haut-Lac International Bilingual Day and Boarding School is now home to both 600 day students and a maximum of 30 boarders from around the world.
Navigating the Modern Maze: Emerging Challenges for Boarding Schools
Explore the pressing challenges facing boarding schools, from marketing difficulties and rising insurance costs to facility maintenance and recruitment of competent trustees and teachers. This article delves into these complex issues and proposes innovative strategies to overcome them.
What To Wear at Your Job Interview
Navigating job interviews can be stressful, but knowing what to wear shouldn't be. Our comprehensive guide covers the essential dress code tips for men and women interviewing at boarding schools. Make your first impression count with style and professionalism.