Annie Wright Schools - Review #4
About the Author:

College Enrolled
Princeton University
Home Town, State (Country)
Chicago, IL
Years Attended Boarding School
4
Activities During Boarding School
I played volleyball, basketball and tennis. I was captain of all three teams. I also participated in student government. I was class president my junior year and president of the student body in my senior year. I was also very involved in TASC - the Tacoma area service group responsible for volunteering in and around the city.
Review

Description

Grinnell College

Annie Wright combines many different teaching styles and personalities into one exceptional faculty. Teachers are incredibly dedicated and with the new IB program just getting started they have more materials than ever to creating interesting. . .

St. Olaf College

The community at Annie Wright makes it such a unique place to spend four years. The international component to the school allows global education to be experienced at a very young age, increasing cultural. . .

St. Olaf College

Annie Wright's small class sizes make it very unique coupled with very interactive, discussion based classes with many international influences.. . .

Princeton University

Annie Wright's most unique characteristic is its all-girls environment. The all-girls experience is truly what makes Annie Wright special. The friends I made there are still some of my best friends today. . .

Show more reviews

(-1

reviews)
May 10, 2018
The ideas and suggestions offered here are aimed at the small to medium-sized schools which have limited marketing resources.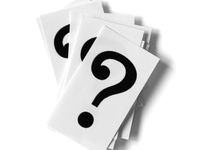 May 09, 2018
Inevitably at some point while you are looking at boarding schools, your child will ask what it's like living at boarding school. Here are some answers to those questions.
May 03, 2018
The quality of a summer camp depends very much on the quality and experience of the folks running it. When you select a summer program run by a boarding school, you are getting a program with experienced, well-organized professionals at the helm. More here.