Annie Wright Schools - Review #4
About the Author:

College Enrolled
Princeton University
Home Town, State (Country)
Chicago, IL
Years Attended Boarding School
4
Activities During Boarding School
I played volleyball, basketball and tennis. I was captain of all three teams. I also participated in student government. I was class president my junior year and president of the student body in my senior year. I was also very involved in TASC - the Tacoma area service group responsible for volunteering in and around the city.
Review

Description

Grinnell College

Annie Wright combines many different teaching styles and personalities into one exceptional faculty. Teachers are incredibly dedicated and with the new IB program just getting started they have more materials than ever to creating interesting. . .

St. Olaf College

The community at Annie Wright makes it such a unique place to spend four years. The international component to the school allows global education to be experienced at a very young age, increasing cultural. . .

St. Olaf College

Annie Wright's small class sizes make it very unique coupled with very interactive, discussion based classes with many international influences.. . .

Princeton University

Annie Wright's most unique characteristic is its all-girls environment. The all-girls experience is truly what makes Annie Wright special. The friends I made there are still some of my best friends today. . .

Show more reviews

(-1

reviews)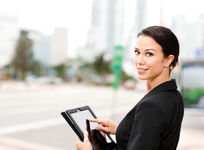 August 14, 2018
An education consultant knows schools. Like any professional he has vast experience in and knowledge of his chosen field.
August 02, 2018
Explore the different types of boarding school options in the US. Find which type of boarding school is most appropriate for you.
July 18, 2018
It makes sense to cast your net widely when looking at boarding schools. Here's why.