The Gunnery - Review #3
About the Author:

College Enrolled
University of Pennsylvania
Home Town, State (Country)
Essex, CT
Years Attended Boarding School
4
Activities During Boarding School
soccer, wrestling (captain), lacrosse
Review

Description

Cornell University

The Gunnery is unique in its approach to learning and growth. I had never before and never since experienced an environment that was so meticulously tailored to the individual student. From the moment you arrive. . .

University Of Rochester

What really sets The Gunnery apart from other schools is the tightly knit community. It is very easy to (and impossible not to) find yourself developing close relationships with faculty members and students alike. During. . .

University of Pennsylvania

I initially chose the Gunnery as my high school because of its location. After my first visit to the school, I knew I would enjoy being amongst the rolling hills of Litchfield County, hiking and. . .
May 10, 2018
The ideas and suggestions offered here are aimed at the small to medium-sized schools which have limited marketing resources.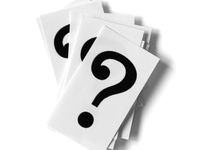 May 09, 2018
Inevitably at some point while you are looking at boarding schools, your child will ask what it's like living at boarding school. Here are some answers to those questions.
May 03, 2018
The quality of a summer camp depends very much on the quality and experience of the folks running it. When you select a summer program run by a boarding school, you are getting a program with experienced, well-organized professionals at the helm. More here.