The Stony Brook School - Review #1
About the Author:

College Enrolled
Cornell University
Home Town, State (Country)
Princeton, NJ
Years Attended Boarding School
4
Activities During Boarding School
I was a member of the Prefect Board, a group of seniors who each have their own specific responsibilities and also work together in leading the whole school. I was on dorm council, helping to oversee the girls and events in my dorm. Two leadership positions that took up less time were that of student tutor and being a member of the admissions council. Although I was involved with various athletic teams, because I am very involved with horseback riding I did most of my athletics off campus.
Daily Schedule:
Weekday
| | |
| --- | --- |
| 7:45 AM | Class (You can roll out of bed right before hand, or get up for breakfast). |
| 8:45 AM | Class (sometimes you will have a study hall or free period, and if you have the latter you can go back to the dorm). |
| 9:30 AM | (or so) Chapel, then more classes... |
| 11:45 AM | Lunch--eat, hang out with friends, check mail, go back to dorm. |
| 3:00 PM | Get out of school, hang out a bit, get ready for sports. |
| 3:30 PM | Sports practice, then shower and chill for a bit before dinner. |
| 6:15 PM | Dinner |
| 7:00 PM | Hang out with people; walk to 711, etc. |
| 7:45 AM | Study hours until 10 pm. |
| 11:30 PM | ...or later, bed (as a senior). Bedtime varies by grade (10:30 for 9th). |
Weekend
| | |
| --- | --- |
| 9:00 AM | Get up, do some homework or go out to breakfast with a friend. |
| 11:00 AM | Go to casual brunch, stay awhile and talk to people. |
| 12:00 AM | Chill--watch a movie, go to the mall, run around the field, go to someone's room, etc. |
| 4:00 PM | Study for a bit, either in the library or in the room. |
| 6:00 PM | Either go to casual dinner in the dining hall, order Chinese/pizza with friends, or walk to the pizza or Mexican restaurants. |
| 8:00 PM | Open house or open dorm, or else chilling with people outside, or watching a movie. |
| 12:00 PM | Check in at the dorm (for underclassmen this is at 11) |
| 11:00 PM | (assuming you went back to the dorm earlier) hang out with people in the dorm, watching a movie, playing games in the lounge, etc. |
| 1:00 AM | Sleeping? |
Review

Description

Cornell University

Although the faculty at many schools live on campus and are closely involved in students' lives, at Stony Brook students live in such close contact with the faculty that you become like family. It was. . .

George Washington University

Stony Brook really does prepare one for college. Living in a dorm for 4 years has helped me to adjust to the college life. I also feel that I am able to manage my time. . .

University of Hartford

The Stony Brook School was built not only on academic excellence, but also on a strong Christian foundation. I really feel this helped to build the person I am today. As a senior we. . .

Wheaton College

The one thing that impacted me most at Stony Brook was the personal relationships the students had with the faculty. I loved eating meals with my teachers and getting to know their families. Their homes. . .

Boston College

The Stony Brook School is a Christian school that truly has a tight knit community. Everyone partakes in a sort of work job, whether it include setting up the dining room, cleaning up after meals. . .

Show more reviews

(1

reviews)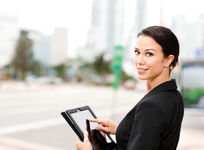 August 14, 2018
An education consultant knows schools. Like any professional he has vast experience in and knowledge of his chosen field.
August 02, 2018
Explore the different types of boarding school options in the US. Find which type of boarding school is most appropriate for you.
July 18, 2018
It makes sense to cast your net widely when looking at boarding schools. Here's why.