EF Academy Torbay - Review #1
About the Author:

College Enrolled
-
Home Town, State (Country)
Moscow, none
Years Attended Boarding School
1
Activities During Boarding School
I am running piano club, participating in school concert, I am a member of student outreach committee in our school student council. Also am an Ambassador for our school.
Review

Description

-

We all are like a family and it makes our school unique, different from others. We are an international school, and we are here away from our families but coming to this school one can. . .

Cardiff University

Being an International Private Boarding School in the UK, EF Academy Torbay offers the opportunity to get into world renowned universities for students who have the willingness to study overseas. Guided and taught by experienced. . .

University of Westminster

Hello, my name is Olga Kornilova, I am from St. Petersburg, Russia. I finished my A-level program at EF Torbay this June. Without doubts I can say - that was an absolutely right decision to. . .
May 10, 2018
The ideas and suggestions offered here are aimed at the small to medium-sized schools which have limited marketing resources.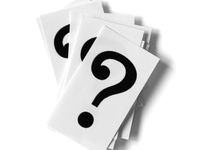 May 09, 2018
Inevitably at some point while you are looking at boarding schools, your child will ask what it's like living at boarding school. Here are some answers to those questions.
May 03, 2018
The quality of a summer camp depends very much on the quality and experience of the folks running it. When you select a summer program run by a boarding school, you are getting a program with experienced, well-organized professionals at the helm. More here.