Hyde School - Bath, ME - Review #1
About the Author:

College Enrolled
Denison University
Home Town, State (Country)
Ridgefield, CT, CT
Years Attended Boarding School
4
Activities During Boarding School
Football, Wrestling, Lacrosse, performing arts, community service, dorm captain.
Review

Description

Denison University

I came to Hyde on the heels of my older brother, who had enrolled two years earlier. It was an interesting transition from public school, where passive obedience is rewarded, to Hyde where everyone. . .

University of Mary Washington

Character and family development is like no other in the world. . .

Gettysburg College

Hyde School is not just a school. It is a life changing experience. It is a family of dedicated people who give more than you can ever imagine or comprehend when you're there as a. . .
May 10, 2018
The ideas and suggestions offered here are aimed at the small to medium-sized schools which have limited marketing resources.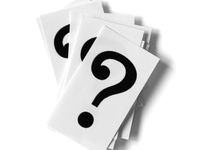 May 09, 2018
Inevitably at some point while you are looking at boarding schools, your child will ask what it's like living at boarding school. Here are some answers to those questions.
May 03, 2018
The quality of a summer camp depends very much on the quality and experience of the folks running it. When you select a summer program run by a boarding school, you are getting a program with experienced, well-organized professionals at the helm. More here.