Hyde School - Bath, ME - Review #1
About the Author:

College Enrolled
Denison University
Home Town, State (Country)
Ridgefield, CT, CT
Years Attended Boarding School
4
Activities During Boarding School
Football, Wrestling, Lacrosse, performing arts, community service, dorm captain.
Review

Description

Denison University

I came to Hyde on the heels of my older brother, who had enrolled two years earlier. It was an interesting transition from public school, where passive obedience is rewarded, to Hyde where everyone. . .

University of Mary Washington

Character and family development is like no other in the world. . .

Gettysburg College

Hyde School is not just a school. It is a life changing experience. It is a family of dedicated people who give more than you can ever imagine or comprehend when you're there as a. . .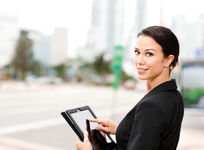 August 14, 2018
An education consultant knows schools. Like any professional he has vast experience in and knowledge of his chosen field.
August 02, 2018
Explore the different types of boarding school options in the US. Find which type of boarding school is most appropriate for you.
July 18, 2018
It makes sense to cast your net widely when looking at boarding schools. Here's why.